(Last Updated On: July 29, 2016)
Turkey was a new destination for Lena Nielson and somewhere she admits hadn't been high on her bucket list in recent years. However, after spending ten incredible days touring around this beautiful country on our Turkey Unplugged tour she says it now ranks as one of the top three destinations she has travelled to. In this week's photo showcase Lena shares with us some of the most memorable moments of her trip and some of the photography she took along the way too.
To find out more about Lena's trip to Turkey, please email her at [email protected].
1. Vibrant Istanbul
Being one of the oldest cities in the world, Istanbul is a mix of multimillion dollar water front houses, parks, historical buildings and monuments, coffee shops and markets. It is a city you could easily get lost in for a week or two.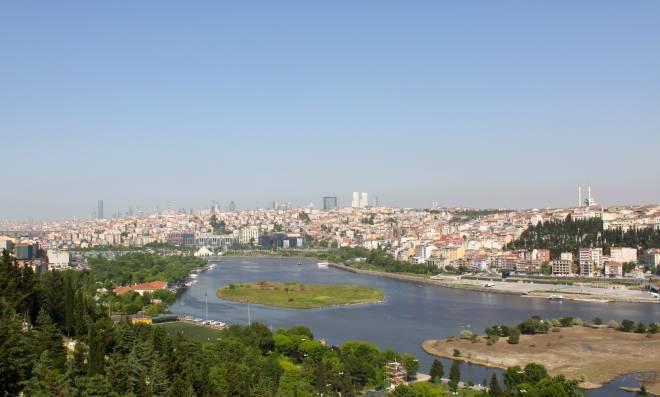 2. Historic Gallipoli
Wandering around the memorials and graves of Lone Pine and walking around the trenches used during World War I was an incredible yet moving experience. Visiting ANZAC Cove where the Australian and New Zealand boats landed on the 25th April 1915 is an experience I will never forget.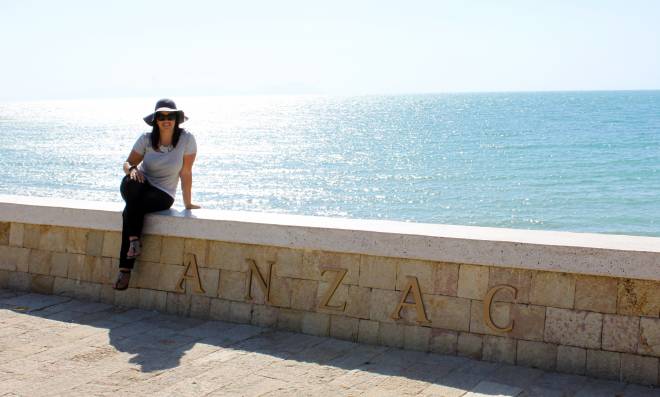 3. Food glorious food
From the kilos of sweets readily available at the Grand Bazaar and spice markets, to the traditional Gozleme being cooked by the locals over hot stone plates, Turkish food is largely influenced by the country's history with almost all local restaurants featuring traditional Ottoman cuisine.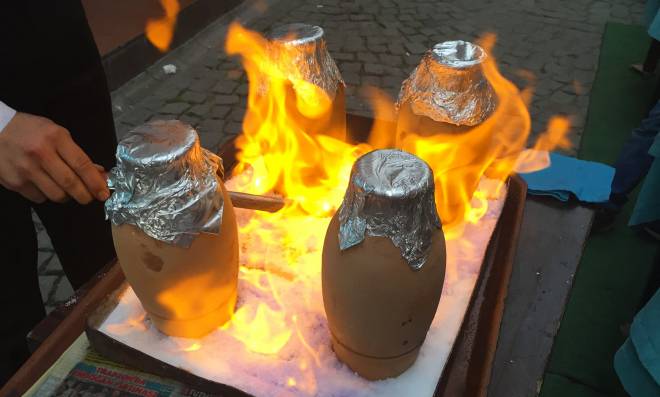 4. Cappadocia hot air ballooning
A bucket list item all travellers to Turkey should be sure to experience is hot air ballooning over the sunrise at Cappadocia. One of the most magical experiences of my life!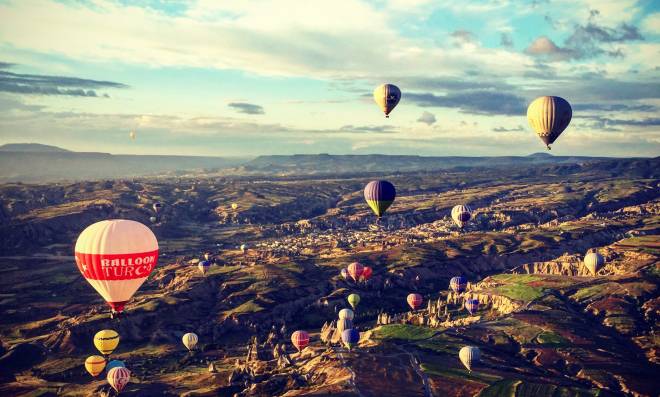 5. Shopping
Featuring the largest and oldest covered market in the world with over 3000 stalls the grand Bizaar in Istanbul is sure to stock anything you could possible need to remember your time in Turkey. Along the way on our tour we also had the opportunity to buy traditional Turkish carpets and handmade local ceramics.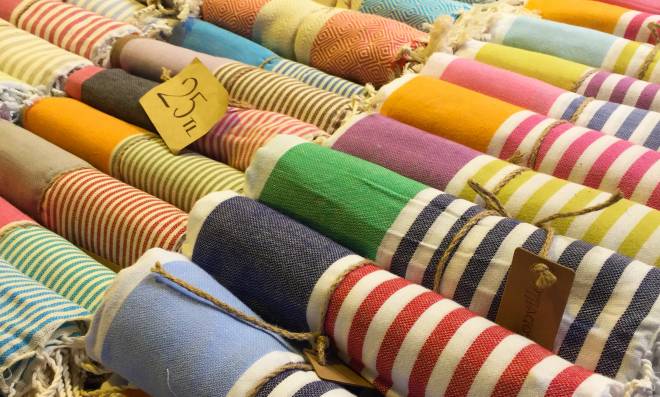 6. Ephesus
Ephesus was another highlight of my journey through Turkey. Re-erected in 1978 the facade of the Library of Celsus is the main site now standing in one of the largest Mediterranean cities of the ancient world.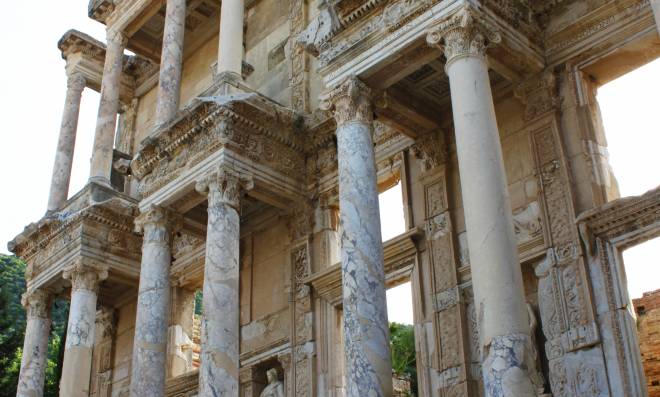 7. Turkish hospitality
Hospitality is ranked highly among the local Turkish with most opening their doors to anyone who needs food or water. Whether it be a free apple at the local market, or extra sweets with your coffee the hospitality and kindness the Turkish people show towards tourist is amazing.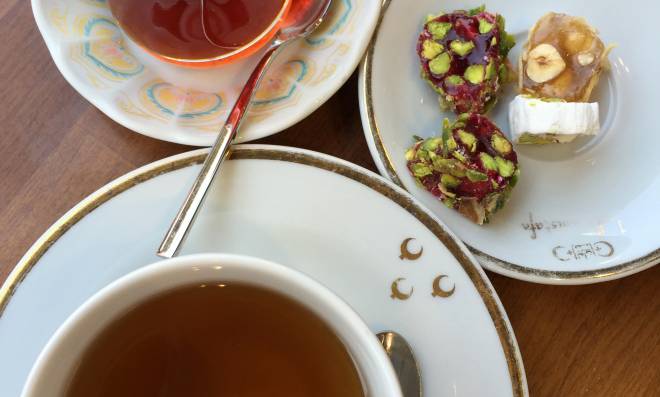 8. Pamukkale
We were lucky enough to be able to spend the day visiting the calcium terrace pools at Pamukkale. From swimming in the hot spring pools, to walking to Calcium Terraces and looking at the spectacular scenery, it was a fantastic afternoon.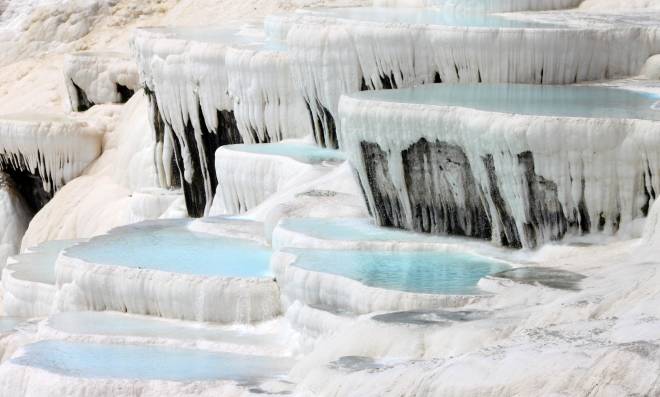 9. Sweets
Along with the local Ottoman cuisine, almost every café, restaurant and street corner has hundreds of flavours of Baklava, Turkish delight and other traditional Turkish sweets right at your fingertips.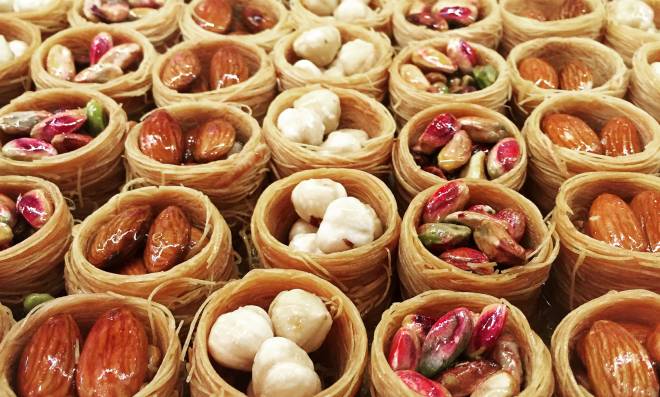 10. The group
As amazing as Turkey is as a destination, one of the main aspects that made this a trip of a lifetime was the guide and group. Travelling with On The Go always allows you to travel with such a diverse range of travellers from all walks of life. Our Guide, Yusuf was extremely knowledgeable and also worked part time as an archaeologist on some of the sites we were able to visit during our trip so gave us firsthand knowledge and experiences as we where travelling.