(Last Updated On: August 16, 2016)
As much as we all begrudge an early morning wake up call while on holiday – flopping your legs over the side of the bed, wiping the sleep from your eyes and grabbing the first thing to wear before being rushed out the door, it's all worth it once you get that first glimpse of sunrise from the lofty heights of a hot air balloon ride. We've selected six of our favourite places around the world to forget about the acrophobia and take to the skies on a magical scenic flight. Where would you include on your list of destinations to soar above in a hot air balloon?
1. Serengeti, Tanzania
Spread across 30,000 sq km of seemingly endless plains, it's impossible to completely comprehend the sheer size of the Serengeti by safari vehicle. To get a better idea head to the skies with a hot air balloon ride; admire the views and spot animals from above.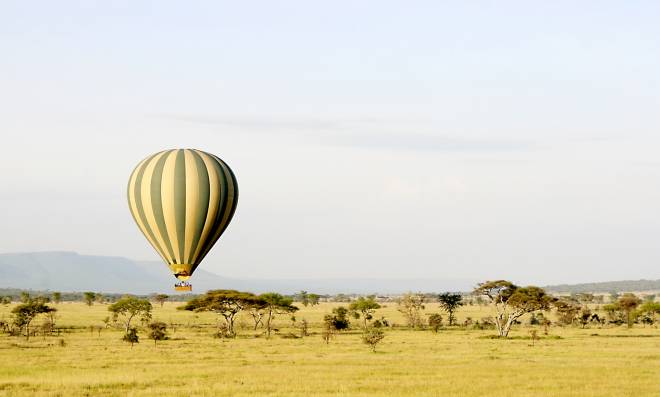 2. Cappadocia, Turkey
You'll want to check your acrophobia at the door in Cappadocia, because you'll certainly regret not taking a hot air balloon flight here. While this fascinating site is wonderful to explore on foot, taking to the sky offers a different perspective you simply won't want to miss.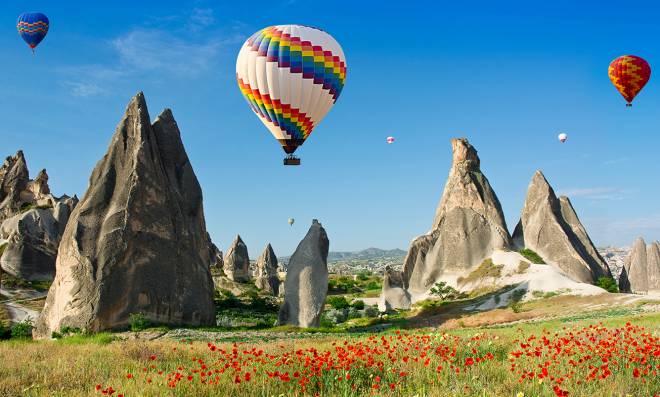 3. Luxor, Egypt
They say the early bird gets the worm, but in Egypt they should rather say the early bird gets the best views. A dawn hot air balloon over Luxor is an experience unlike any other; soar over green fields, barren desert and watch as the sun rises over the horizon. Simply stunning!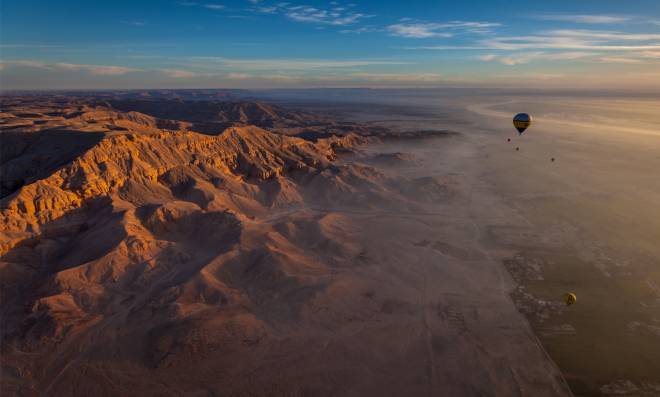 4. Bagan, Burma
Perhaps the most iconic landscape in all of Burma, the beauty of the stupa-filled plains of Bagan can only truly be appreciated from above. Ascending in a hot air balloon just before dawn, nothing quite compares to seeing the mist part and sun rise over this magical site.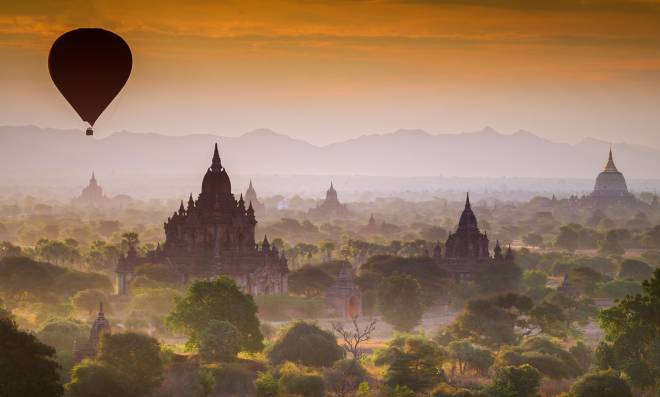 5. Masai Mara, Kenya
An early morning wake up call will never go amiss in the Masai Mara, whether you are heading on a walking or driving safari this is one of the best times to spot wildlife. The skies offer a great vantage point too - glide over the plains, sip champagne and keep your eyes peeled for the Big 5.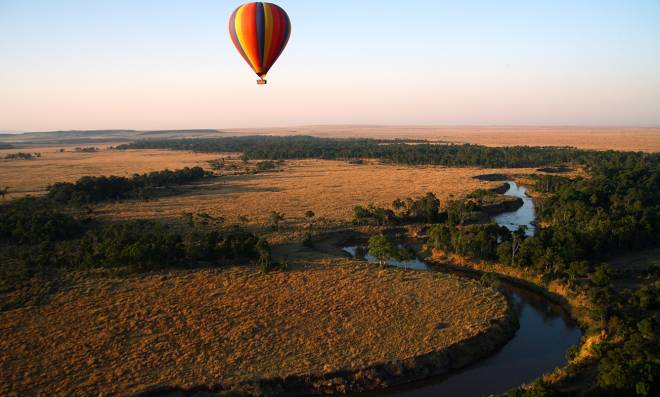 6. Pushkar, India
India has plenty of opportunity for gorgeous hot air balloon rides and Pushkar is a wonderful example. Soar over desert encampments, ancient temples and the holy lake - plus, should you get your timing right, you may even get an aerial view of the excitement of the Pushkar Camel Fair.