(Last Updated On: February 20, 2018)
In October our very own Rachna Pandit travelled to Turkey for a 10 day adventure on our Turkey Unplugged tour. After experiencing the beauty of the Blue Mosque and enjoying a cruise on the Bosphorus River in Istanbul, Rachna set out to discover the battlefields of Gallipoli, Roman ruins of Ephesus and Pergamum, the glistening terraces of Pamukkale and surreal landscape of Cappadocia. This week Rachna has shared with us a brief glimpse into her time in Turkey, including some of her favourite moments on tour.
1. The Blue Mosque
The interiors of the Blue Mosque is adorned with more than 20,000 handmade Iznik tiles with varying patterns of flowers and fruits. The Blue Mosque is a vestige of Turkey's glorious Ottoman Empire. The grandeur of the mosque with its sky piercing minarets and enchanting interior is undeniable, however the vibrations of the mosque within are ethereal.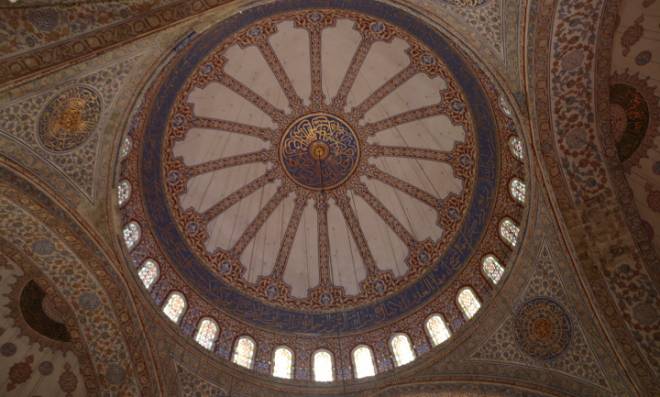 2. Dohlmabace Palace
The illustrious, neoclassical Dohlmabace Palace sighted from a cruise on the magnificent Bhosphorus. The Palace stands unmarred with its 285 rooms, 43 halls and is a grand representation of Ottoman architecture.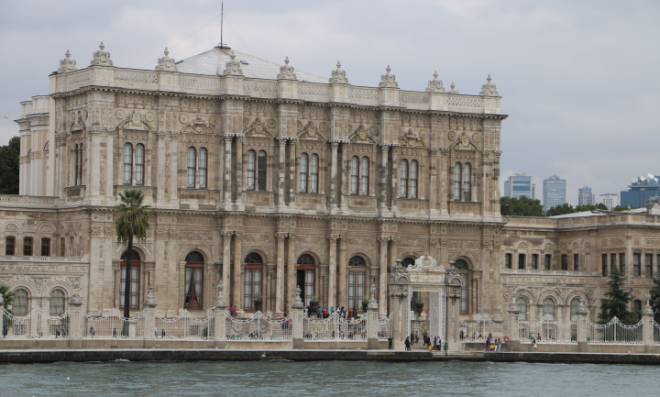 3. ANZAC Cove
As an immigrant to Australia I have watched documentaries, heard stories and read books about the landing on Gallipoli in 1915 during WWI. I was honoured to have the opportunity to visit and pay homage to the fallen ANZAC's at Gallipoli.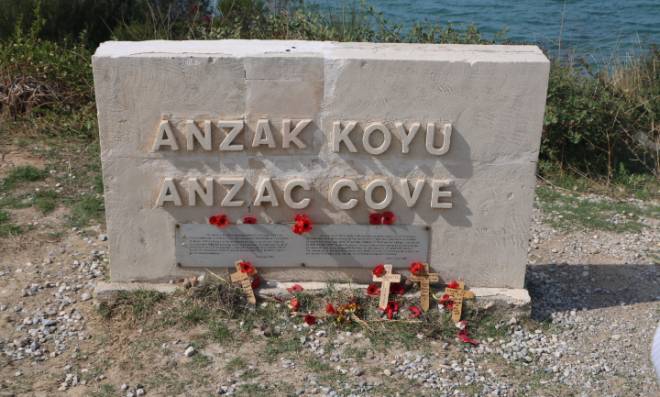 4. Ephesus
The famous ancient Roman Celcus library in Ephesus! Did you know the Ephesus library was the third largest library and had room to hold more than 12,000 scrolls. This site is truly magnificent, well preserved and is well worth the hype.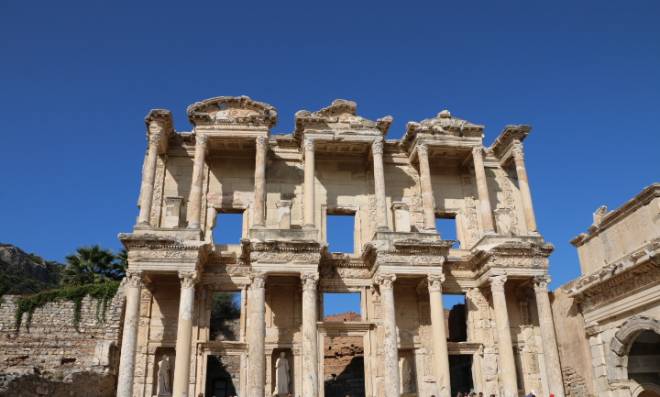 5. Roman ruins
The ancient Greek, stone carving of Nike, the winged goddess of Victory seen at the ruins of Ephesus. Yes, the multinational sports corporation Nike is named after the above goddess who was known for her strength, speed and victory.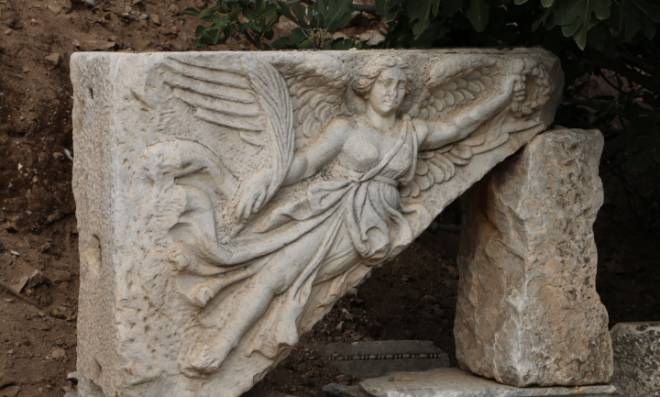 6. Pamukkale
Pammukale meaning "cotton castles" in Turkish is a UNESCO World Heritage Site that comprises mesmeric, glistening terraces of carbonate water. The mineral water from these terraces and hot springs is known to be an elixir for radiant skin.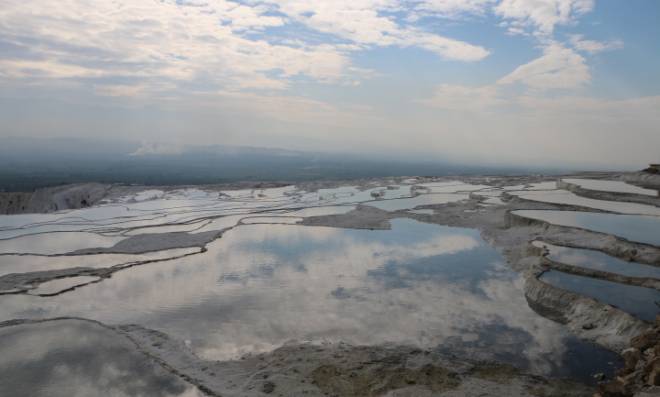 7. Hierapolis
The very well restored facade of the Hierapolis amphitheatre and the fine views of the ancient city gives one a glimpse into the bygone eras of the thermal spa city. Well worth the 20 minute sweltering trek!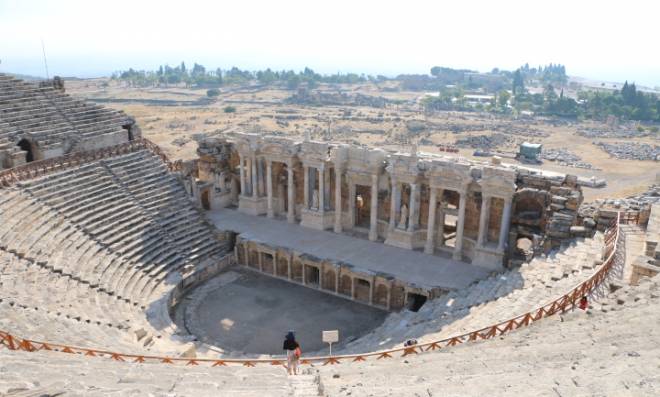 8. Cappadocia
An image seen on countless brochures, travel blogs and magazines and a must do on every travel enthusiasts list. Hot air ballooning over the unique, fairy-tale landscape of Cappadocia! As clichéd as it sounds, words are merely not enough to describe the phenomenon, it has to be experienced in person.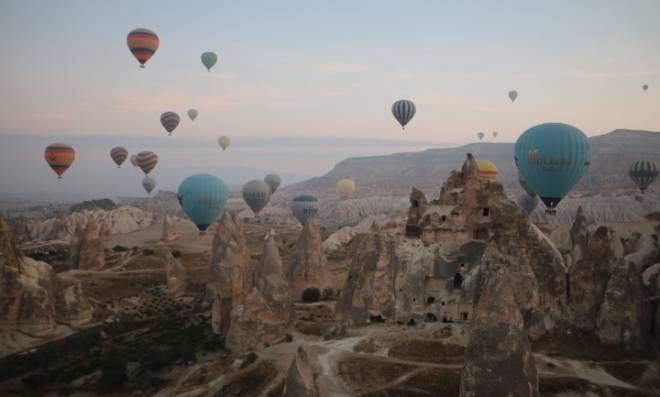 9. Goreme Valley
The fascinating Zelve Open air museum, once home to one of the largest communities in Cappadocia. Less crowded compared to the Goreme Valley and the site has some fantastic trail loops that allows the inquisitive to roam freely and explore the numerous caverns.