(Last Updated On: February 20, 2018)
I recently returned to Sri Lanka where I was able to experience the diverse natural beauty, history and culture for this tropical Tear Drop Isle for the second time around. Travelling on the Colombo Caves and Kandy tour, I spent eight days taking in some of the country's most impressive UNESCO World Heritage Sites, spotting its exotic wildlife and bedding down for the night in its diverse hotels. In this week's photo showcase I am going to share some of the highlights of my trip coupled with some pictures I snapped along the way.
To find out more about my trip to Sri Lanka please email me at [email protected].
1. UNESCO World Heritage Sites
Sri Lanka is home to an impressive total of eight UNESCO World Heritage sites. During my tour I saw four of these including Polonnaruwa, the Golden Temple of Dambulla, rock fortress of Sigiriya and hill city of Kandy. Polonnaruwa dates back from the 11th century and has ruins and famous monuments including the Royal Palace and Gal Vihara - a monument with three images of Buddha all intricately carved into the rock.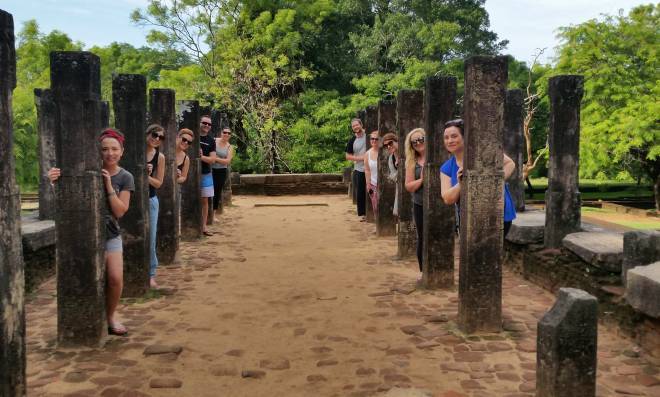 2. Golden Temple of Dambulla
The Golden Temple of Dambulla was one of a kind, with its paintings and statues relating to Gautama Buddha and his life. There are a total of 153 Buddha statues, three statues of Sri Lankan kings and four statues of gods and goddesses dotted around the network of caves and temples that make up the Dambulla complex.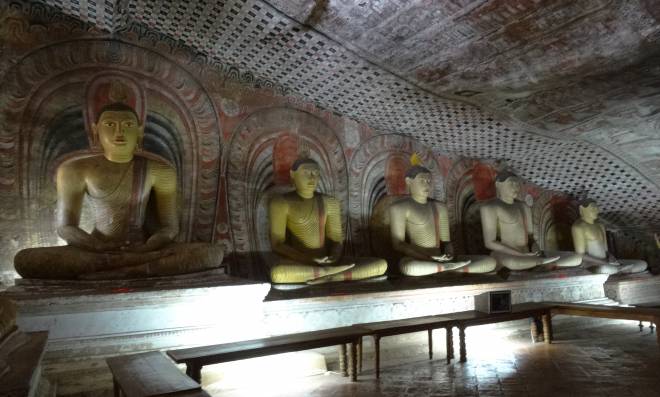 3. Temple of the Tooth in Kandy
The places of worship we visited in Sri Lanka ranged from elaborately decorated Hindu Temples to Buddhist Temples where the music and chanting of monks can be heard in the early morning. The most famous of these Buddhist Temples is the Temple of the Tooth Relic in Kandy. Legend has it that one of Buddha's teeth was taken from him as he lay on his funeral pyre. It was then smuggled into Sri Lanka in 313AD and today attracts daily pilgrims who come bearing lotus flowers and frangipani.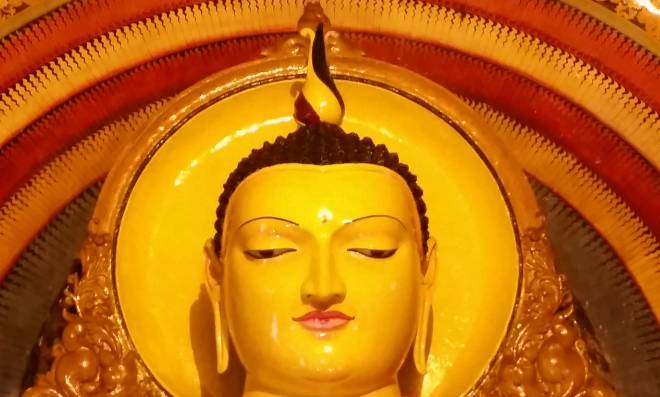 4. Sigiriya Rock Fortress
One of Sri Lanka's most iconic and famous sites is Sigiriya and the famous 'Lion Rock' fortress. It was built over 1500 years ago and stands 200 meters high in the middle of verdant jungle and can be viewed from miles around. The 1000-step climb to the top can be tiring but is definitely worth the huffing and puffing for the stunning 360 degree views!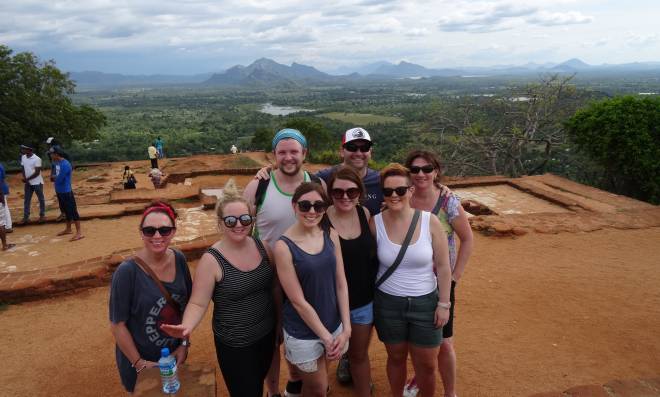 5. Tea plantations of Nuwara Eliya
A highlight of my trip was the train ride from Kandy to Nuwara Eliya. It was the perfect time to sit back, relax, and take in the beautiful views of brilliant green tea covered hills. They truly are breathtaking. Watching the locals going about their lives as we passed through small towns and houses gave me an insight into the local way of life. Once we arrived in Nuwara Eliya I enjoyed a High Tea at our English style hotel - perfect!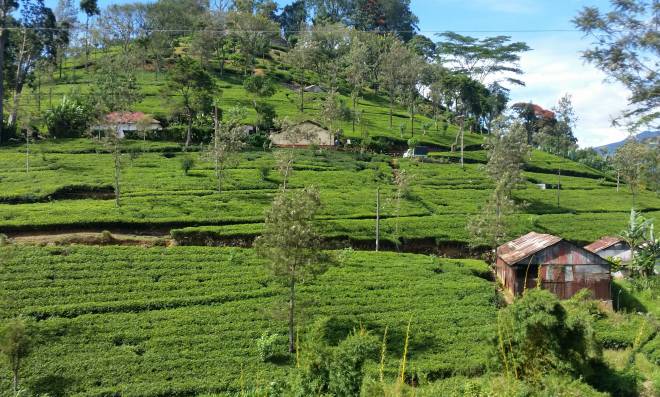 6. Udawalawe National Park
Wildlife is another aspect which is often not linked to Sri Lanka. You will be surprised as it offers many safaris in its multitude of national parks. Get up close to elephants by the dozens, deer, crocodile, birds, water buffalo, monkeys and the elusive leopard. Not to mention turtle hatch-lings and whale watching off its coast. Now there's another thing - the coast and beaches. Whether you want to relax on the white clean beach or surf some great waves, Sri Lanka can cater for either.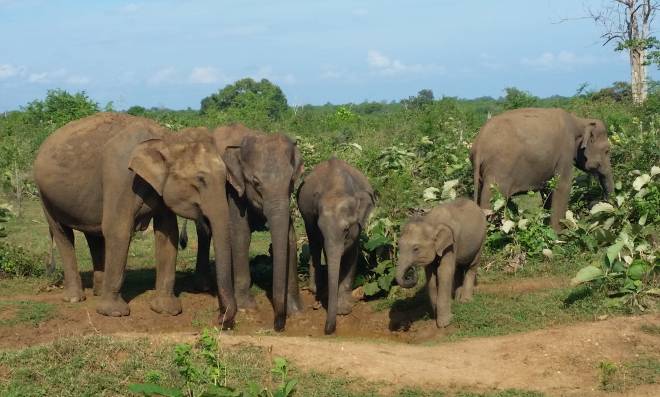 7. Slumber in Sri Lanka
During the eight days we spent in Sri Lanka we stayed at some beautiful 4 star hotels. All of them a high standard but with a different feel. From the modern Colombo hotel with the infinity pool and roof top bar overlooking the Laccadive Sea, to the hotel at Giritale overlooking a lake and in beautiful natural bush setting to an English Manor in Nuwara Eliya, which was once the residence of the former Governor of Sri Lanka.