Nicknamed the Land of Fire and Ice, Iceland is full of colossal natural wonders. I travelled to Iceland at the end of last year on our Land of the Northern Lights tour visiting Reykjavik, the Blue Lagoon, the Golden Circle and the country's many waterfalls and geysers. In this week's photo showcase I reminisce about my adventure, my favourite moments and tips for those who are travelling north.
1. Visiting the beaches of Vik
The volcanic coastline in Vik is one of the most beautiful and desolate beaches I have ever visited. Seeing it in winter was amazing; ice on the beach, huge, snowy mountain peaks towering above, just daring us to climb them. This was an absolute highlight. We pretty much had the beach to ourselves, which was a huge positive of visiting Iceland in the winter - the major tourist spots are really quiet. Nearby is a great little café with reviving hot drinks and snacks, and views that can't be beat.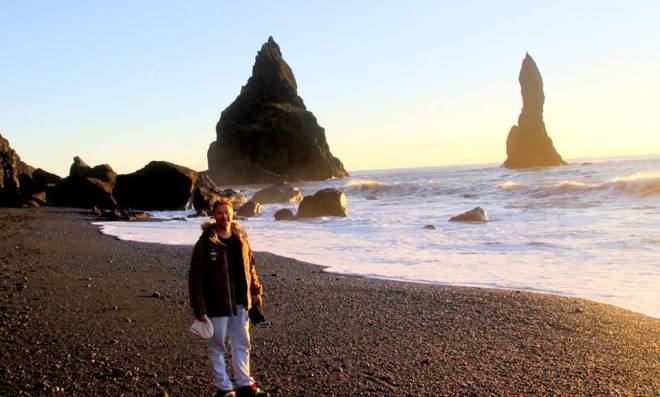 2. Diving Silfra
If you are a diver you will most likely have this on your Bucket List - the Two Continents dive, swimming in between the North American and Eurasion plates. If you're not a diver, there is the option is to do a snorkeling trip. You don't go under the water but it's an amazing experience looking down from the top. While it is cold, the dry suit stops you from getting soaked. On our Land of the Northern Lights tour, it is easy to book and pay locally for these activities.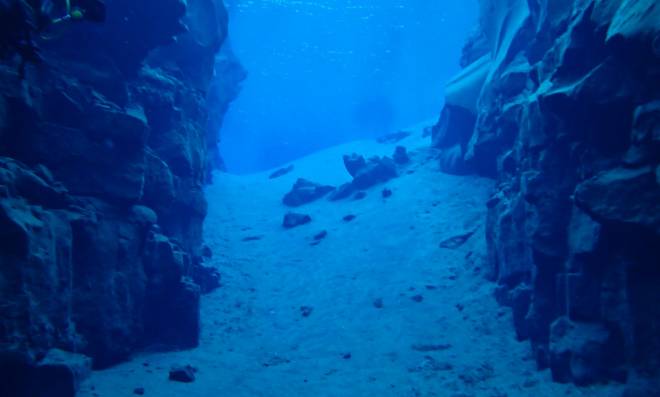 3. Finding a turf house
This was one of my goals for this trip. I wanted to find a turf house like you would see in Game of Thrones or where Erik the Red, the legendary Viking, would have laid his head down. They aren't easy to see, hidden away to protect the dwellers from the difficult climate, but let your guide know and they'll find one for you.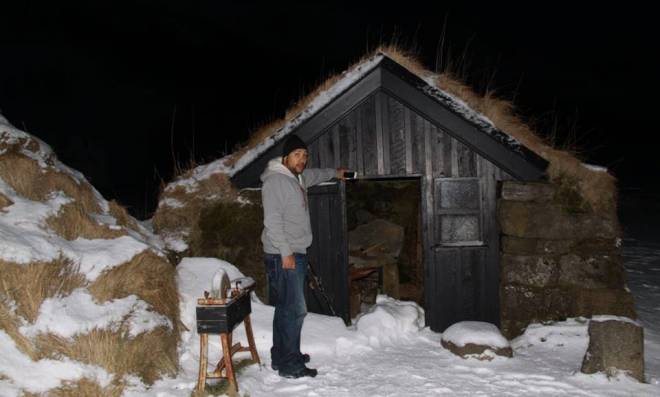 4. Photographing the geysers and waterfalls
Iceland has so many natural wonders. With all the volcanic activity you are never far from a hot spring, geyser, waterfall or glacier. They are everywhere you turn here so make sure you have a new memory card and a good camera at the ready.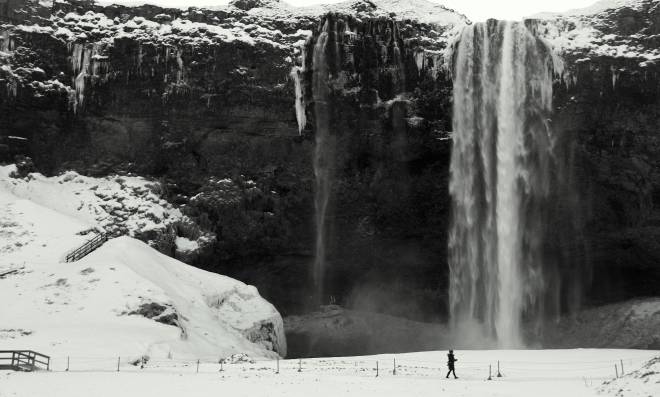 5. Admiring Thingvellir
The home of the world's first parliament is now a national park. I had no clue that this was the site of the world's first parliament in 930 AD. It was amazing to think that at this very spot, marked by just a white pole, such a momentous event in world history took place. I really loved experiencing it.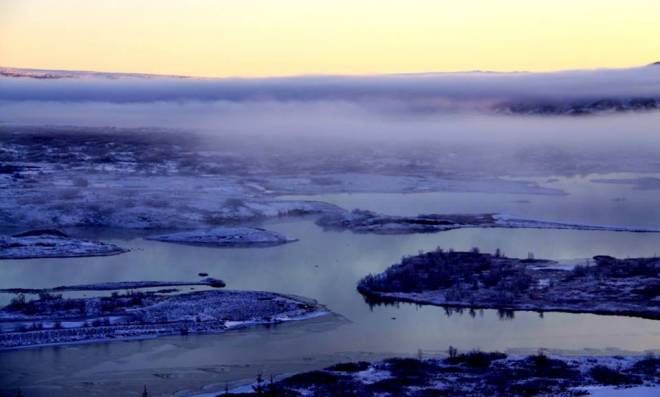 6. Spotting the Northern Lights
It's the name of the trip so it was only right that we spent some time in the evening trying to spot them. They're best seen outside the capital and away from areas with cloud cover, so best to avoid mountainous regions. We were lucky enough to see them both nights, the green lights literally dancing around the sky. It's hard to believe what you are seeing but the cliché term 'magical' describes it perfectly.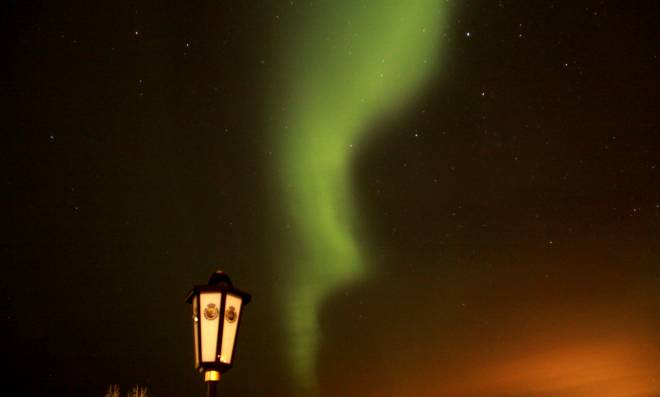 7. Relaxing in the Blue Lagoon
It is not a trip to Iceland without visiting the Blue Lagoon. This place is maybe the most popular tourist attraction in the country and it's not far from the airport. Some tourists actually stop here en route to their flight if you can believe it. The mud has natural healing qualities if rubbed on your skin and the whole place has an eerie horror movie feel that only goes away after knocking back a cocktail. We stayed in the lagoon for two hours which I was worried wouldn't be enough, but it was just right, as was the water temperature.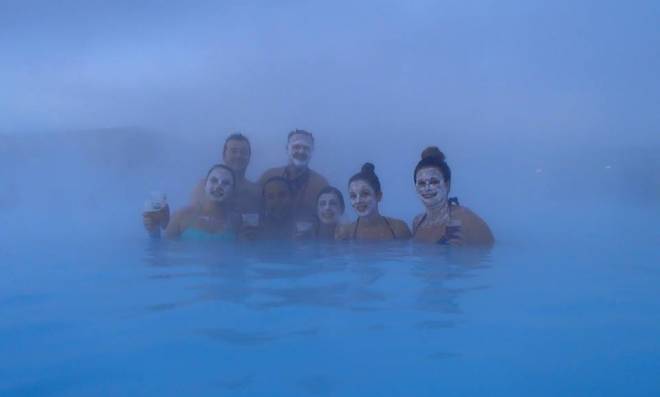 You may also be interested in...