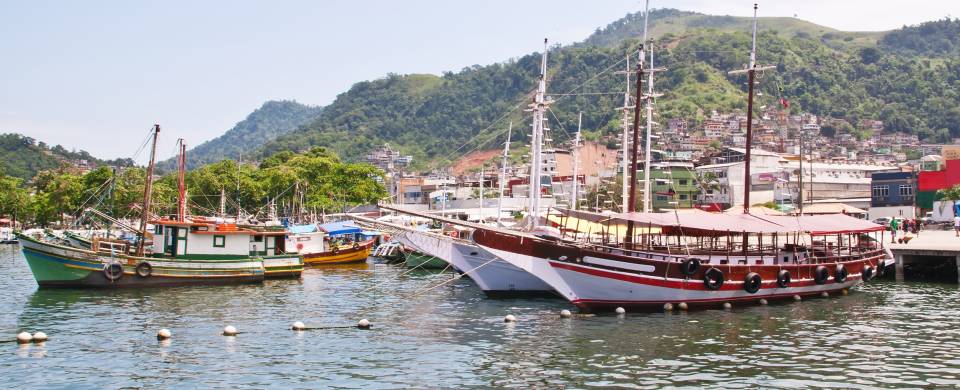 Trips and Tours to Angra dos Reis
About Angra dos Reis
The long coastline of Angra dos Reis, which translates literally as Bay of Kings, is dotted with sandy coves surrounded by pristine waters, just inviting you to go for a relaxing dip, while the bay itself contains no fewer than 365 islands and islets - one for every day of the year. The warm sub-tropical sun gives the region a beautiful climate, and the area is covered by large areas of Brazil's Atlantic rainforest, which is a real diversity hotspot. Angra dos Reis is also a big base for adventure sports so there really is something for everyone.
Read More
While the centre of this town is a little underwhelming due to the rampant industrialisation that has taken place over the past few decades, the coastline surrounding it is one of the most stunning in the country. In fact it is such a gorgeous area that a number of world-famous celebrities have homes here so that they can enjoy the secluded beaches at their leisure.
One of the main activities visitors undertake whilst holidaying here is scuba diving. Thanks to the perfect conditions, which include a warm temperature and excellent visibility, divers are almost guaranteed a good time and with plenty of fish swimming boldly in all directions, there is always more than enough to see. There is even a shipwreck to explore, left over from an old freighter from Panama. Snorkelling is also an option for those who aren't quite ready to plunge 15m under the water.