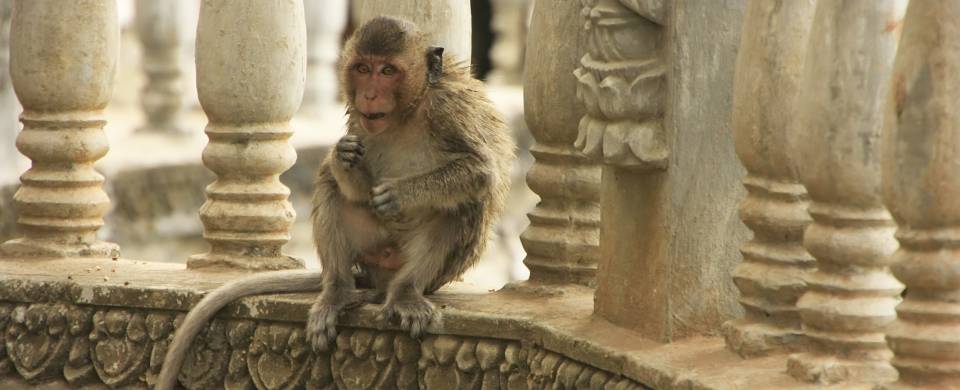 Trips and Tours to Battambang
About Battambang
Despite being the second largest city in Cambodia, with a population of over 250,000 and the leading rice-producing province in the country, picturesque Battambang remains largely undeveloped and untouched by the modern world. Situated on the tranquil Sangker River, the pace of life in this fascinating, ancient city is unusually laid back and Battambang retains a small town ambience.
Read More
Founded in the 11th century by the Khmer Empire, Battambang is historically rich, with several timeless temples including Wat Phiphétaram, Wat Damrey Sar and Wat Kandal. It is also home to some of the best French colonial architecture in the country, with a host of charming colonial buildings, particularly along the waterfront. One of the most grand buildings in town is the handsome Governors Residence.
Leading attractions in the surrounding area include the ancient Angkorian temple of Wat Banan, which is perched on a hilltop 25kms out of Battambang and the riverside temple of Wat Ek Phnom. One of the most popular activities during a relaxing stay in Battambang is a ride on a bamboo train, known in Khmer as 'norry'. These tiny trains consist of a 3m long wooden frame, covered with light-weight bamboo slats and powered by a gasoline engine. Carrying up to 15 people or 3 tonnes of rice, the bamboo trains can reach up to 15km, as they amble along the winding tracks on a wonderful 30 minute journey.