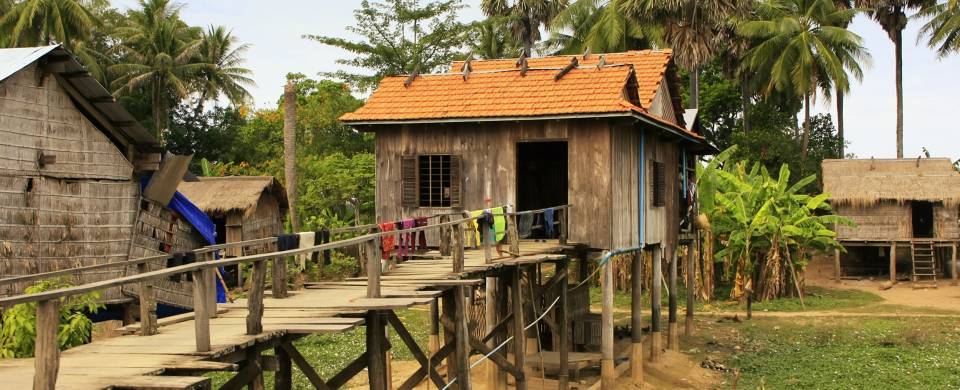 Trips and Tours to Kratie
About Kratie
The blissfully tranquil rural town of Kratie is situated on the banks of the Mekong and famed for the incredible sunsets that occur over the famous river. It is surrounded by thick swathes of jungle, giving visitors to the town the ultimate feeling of seclusion and privacy. On an aesthetic level Kratie is certainly not lacking either. The town is perfectly scenic with traditional stilted houses in the surrounding countryside and French-era architecture in the main part of town, which was thankfully spared from bombing during the war.
Read More
One of Kratie's main pulls for tourists is the chance for them to witness first hand the incredibly rare and beautiful Irrawadday dolphins, a number of which reside in the surrounding sections of the river. More wildlife can be observed at the turtle conservation centre, an establishment dedicated to the conservation of the endangered Cantor's Softshell Turtle.
For those more interested in sightseeing, a trip to the hilltop temple of Phnom Sambok should not be missed, if only for the chance to take a look at the rather unnerving decor. Graphic depictions of humans being tortured in some very creative ways are plastered all over the walls of the interior of the temple, posing as a stark reminder of what will happen to those who choose not to lead a clean and virtuous life. Combined with the lengthy ascent to reach the temple, this is certainly not an attraction for the faint of heart.