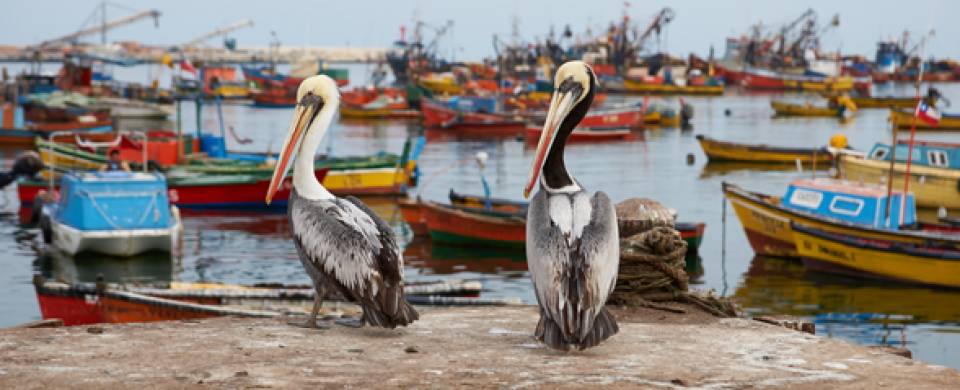 Trips and Tours to Arica
About Arica
Located 19km south of the Peruvian border along Chile's northern coastline, the pleasant city of Arica is a popular holiday resort for Chileans and Bolivians. Dubbed the 'City of Everlasting Spring' for its year-round summery weather, the city's beach is blessed with warm waters and excellent surfing conditions.
Read More
The city of Arica has a long and colourful history, sat as it is at the foot of the Morro cliff - the site of a major victorious battle during the Peruvian War (1879-83). The influence of Quichoa-speaking Peruvians today is strong, their presence felt in the stalls of fresh produce and artesanía stalls, which gives the city a vibrant ethnical diversity not always found in Chile's other northern cities. The city is centred around the attractive Plaza Colón where stands the iron church of Iglesia de San Marcos. Designed by Gustave Eiffel, the church is painted white and features a tall, Gothic spire.
A short ride out of town is the outstanding Museo Arqueológico, perhaps one of the best museums in the whole country. Located in the Azapa Valley, the museum boasts an impressive collection of pre-Columbian artefacts found in the area, ranging from ornate ceramics, ancient musical instruments and a number of exquisite tapestries. The star attraction of the museum, however, is the collection of Chinchorro mummies. Discovered in 1983, some 96 mummified bodies were found in a burial site dating back 7000 years ago. These withered corpses of individuals from the ancient Chinchorro culture are the oldest example of artificially mummified human remains. The collection of mummies in the Museo Arqueológico consist of a man, a woman and two children, all brilliantly preserved.
Arica Tours
Here are some popular itineraries that include a visit to Arica. Alternatively, if you would like to include a visit to Arica on a bespoke touring itinerary to Chile, take a look at our tailor-made holiday planning section.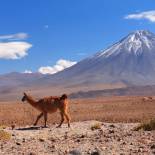 Show All Tours