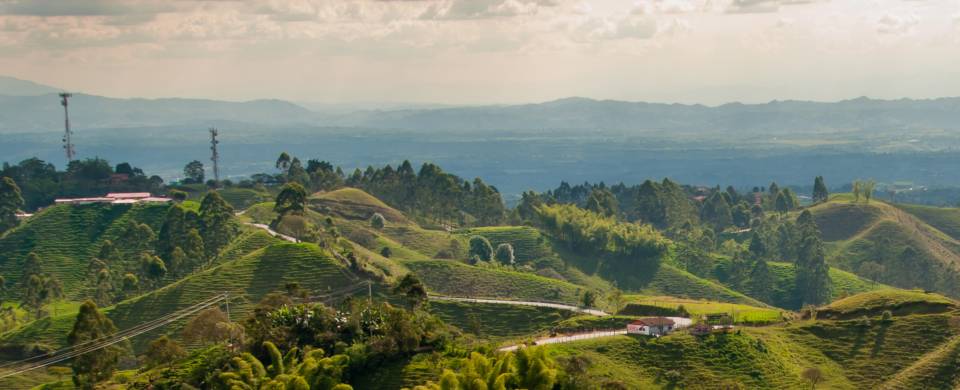 Trips and Tours to Salento
About Salento
The sleepy town of Salento in the heart of Colombia's coffee region is already a firm favourite among backpackers and likely to become one of the country's hottest tourism spots with a winning combination of gorgeous scenery, attractive architecture, photogenic streets and a traditional rural lifestyle. Surrounded by lush green mountains, Salento was one of the first settlements in the region and maintains much of this original character with whitewashed houses displaying colourful window shutters and red-tiled roofs.
Read More
The town itself is somewhat short on sights but the appeal of Salento doesn't lie in its sightseeing opportunities, instead it's to be found in the unhurried ambience and modest beauty. Walking along Calle Real you'll find a number of quaint artisan shops and homely restaurants squarely targeting the budget traveller, and at the end of this road you can follow the steps up to a mirador for good views across town.
Salento makes a lovely base from which to explore the surrounding countryside, home to coffee farms and towering wax palms, Colombia's national symbol that calls the Cocora Valley home. The town also provides the easiest entry point to the Parque Nacional Natural Los Nevados, home to dramatic snowcapped peaks and a number of volcanoes, some active and some dormant. It's the perfect place to enjoy the great outdoors with good hiking opportunities and the chance to bathe in natural thermal pools.