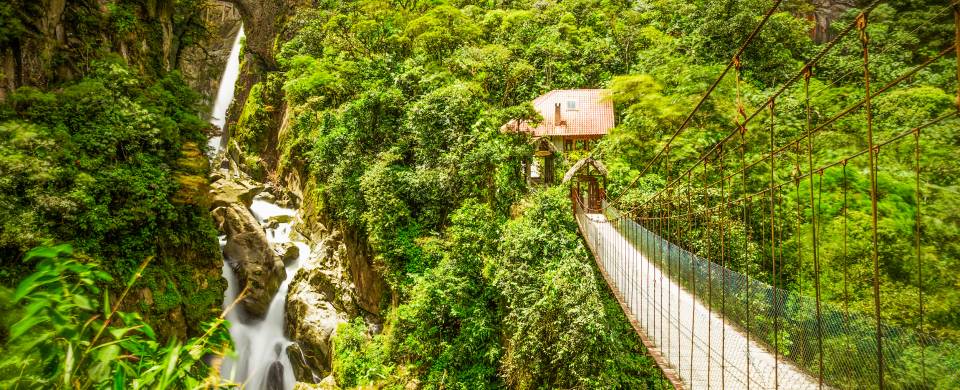 Trips and Tours to The Devil's Cauldron
About The Devil's Cauldron
The main road connecting Baños and Puyo is commonly referred to as le Ruta de las Casacadas (the Route of Waterfalls). About 1km along this road lies El Pailón del Diablo (The Devil's Cauldron) - a beautiful and pulsating waterfall and certainly the most popular of the area. It draws crowds both from Ecuador and abroad who visit it for its beautiful turquoise green waters, it's sheer power and its pleasant 23c warm waters.
Read More
Reaching 100ft high it splits into 3 and by the time it reaches the bottom a mighty whirlpool is evident. In order to gain access to the falls you need to take a short walk down a path through lush cloud-forest vegetation. The walk is pleasant and will give you a good opportunity to see local birds, butterflies and orchids. You will reach a suspension bridge and catch your first glimpses of the falls.
Photo opportunities are possible at the various viewpoints along the way and the adventurous can even take the opportunity to climb up and behind the falls' main torrent of water – a deafening but exhilarating experience!