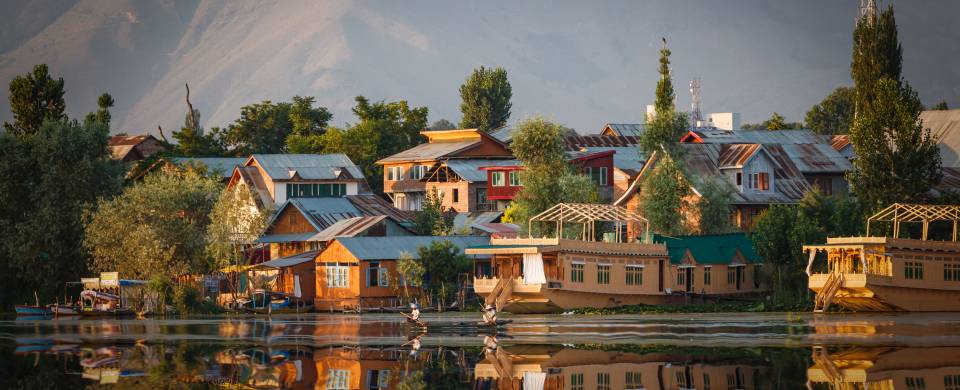 Trips and Tours to Srinagar
About Srinagar
Flanked by snow-capped mountains and boasting a distinctly mild climate, Srinagar is one of the country's most popular destinations for Indian nationals seeking to get away from the chaos and heat of the cities. Stunning gardens are scattered throughout the region and colourful houseboats line the edge of the sparkling water, making the town a visual delight as well as a breath of fresh air for all who visit. One of the most prominent features of this mountainside town is the Dal Lake that has caused Srinagar to be referred to as the "Venice of the East" and makes the landscape here even more picturesque.
Read More
Wandering through the narrow streets of Srinagar, visitors will notice the range of architecture that is exhibited. Precarious wooden houses sit alongside magnificent temples and mosques, imbued with history and culture, contributing further to the already diverse and beautiful scenery. Of these intricate buildings, the Shah Hamadan Masjid is particularly worthy of some attention as it combines influences from Buddhism, Islam and Hinduism and includes some impressive, ornate features.
While there are several land-based hotels, a popular accommodation option is to spend a few nights in one of the floating lodges. These residencies are housed within dainty houseboats and are certainly an experience. Throughout the day, after a peaceful watery slumber, there are markets to explore, tulips to admire and world-famous Kashmiri cuisine to enjoy. Srinagar even has a couple of golf courses for those looking for an afternoon of activity.
The FCO currently advises against travel to Kashmir and so we are unable to operate tours to this region at present.