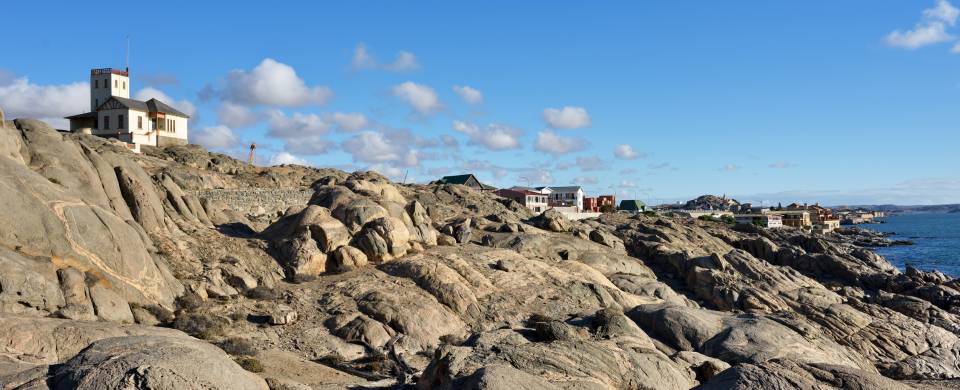 Trips and Tours to Luderitz
About Luderitz
Luderitz is a small harbour town lying on the Atlantic Coast in the south west corner of Namibia. Originally founded in 1883, the land was bought by German aristocracy from a local Nama chief and started life as a trading post. The lucrative diamond trade which burst onto the scene in 1909 meant that the town was soon thriving. Unfortunately these prosperous days didn't last forever but the town still holds onto many of its original features such as colonial buildings.
Read More
Luderitz is blessed with picturesque beaches and an attractive waterfront. Agate Beach is ideal for relaxing while Grosse Bucht (aka Big Bay) is incredibly popular with experienced kite and windsurfers who take advantage of the strong winds and challenging conditions, off one of the world's most hostile and rugged coast lines. The town also plays host to the annual Luderitz Speed Challenge, an international competition for kite and windsurfers.
Attractions in the surrounding area include the fascinating Ghost Towns of Kolmanskop and Elizabeth Bay. Kolmanskop, just a few kilometres away, was abandoned in 1954 and has since been reclaimed by the desert sands. Visitors need to obtain a permit to visit the town, but it is well worth it. This once prosperous diamond town is now a group of derelict buildings that the desert sand has essentially reclaimed. Only visited now by tourists and film makers. You can wander around the various buildings knee deep in sand and try to imagine what life was like back in the days of diamond fever.