60th Birthday Travel Ideas
OUR GUIDE ON WHERE TO CELEBRATE THIS MILESTONE BIRTHDAY
Celebrate your special day in style
It's not every day you turn 60, and there's no better way to celebrate this important landmark than with your dream holiday. Whether you're after a safari adventure spotting the Big Five, a group tour to one of the world's great wonders or a city break with your loved ones, we have a selection of travel ideas to inspire your birthday celebrations. No doubt you'll find the perfect one to ring in your 60th year.
Bucket List Destinations
Turning 60 offers the perfect excuse to tick a destination or two off your bucket list. If you've always dreamt of seeing a world wonder or experiencing some of the planet's most spectacular landscapes, then now's the time to do it. Bring your friends and family along for the ride, and make some birthday memories with these suggestions of once-in-a-lifetime holiday destinations.
Safari Holidays
No matter how old you may be turning, seeing some of the world's most iconic animals up close and in the wild is always a magical experience. And it gets even better when you combine thrilling wildlife viewings with some of Africa's most luxurious lodges. Start your day spotting the famous Big Five and end with a sundowner at your accommodation, soaking up the views beneath a spectacular sunset sky. If that sounds like the kind of holiday you'll enjoy, then you will love the following suggestions.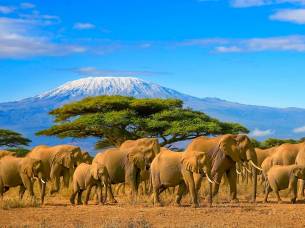 Wildlife Spectacles
Tanzania
Home to the endless plains of the Serengeti and vast Ngorongoro Crater, Tanzania is the ultimate safari destination for spending your 60th. You can witness one of nature's greatest spectacles, with thousands of wildebeest making the Great Migration over the border to Kenya, as well as spot the Big Five or marvel at majestic Mount Kilimanjaro. Either explore on a game drive or take to the skies in a hot air balloon for a bird's eye view over this incredible country, there's also the option of Zanzibar if you'd like to get some beach time in after your adventures.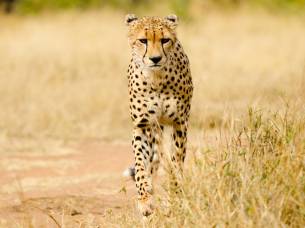 Family Friendly
South Africa
Claiming the world-renowned Kruger National Park amongst many other famous parks and reserves, South Africa offers plenty of options for a birthday safari. And if you're travelling with younger members of the family, the Eastern Cape is the place to go as many of the reserves here are completely free of malaria. Alongside game drives spotting the Big Five, you'll find reserves offering bush walks, horse riding and even helicopter air safaris, so you'll be spoilt for choice when it comes to activities.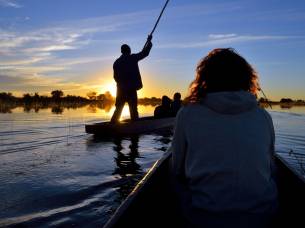 Unique Experiences
Botswana
A safari destination like no other, Botswana boasts the vast watery landscape of the Okavango Delta. Glide along its labyrinth of lush waterways aboard a tradition canoe known as a mokoro, soaking up the scenery and keeping an eye out for the country's famous wildlife. From here, check out the endless stretches of the Kalahari Desert, or head to Chobe National Park for a more traditional wildlife safari. You'll also find lodges offering guided walks with local bushman, adding a cultural dimension to your birthday celebrations.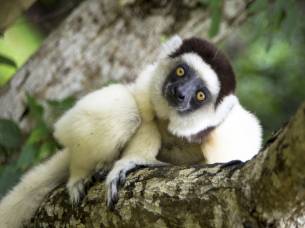 Otherworldly Landscapes
Madagascar
Boasting thousands of animal species found nowhere else on Earth, Madagascar is a fantastic destination for nature lovers looking to celebrate their birthday somewhere special. In the rainforests of Andasibe National Park, you'll find around 13 species of the island's iconic lemurs, alongside colourful chameleons and an abundance of bird species. In fact, this exotic isle offers such a unique experience it's often referred to as the 'eighth continent. But with its lunar-like landscapes, towering baobab trees, and mangrove forests, it almost feels like another planet.
Cultural City Breaks
If you're still struggling to choose the perfect birthday destination, you can't go wrong with a city break. By day, you can soak up the sights or hit the shops, then by night, wine and dine in your choice of the many fantastic bars and restaurants on offer. You're sure to find something to suit everybody you're travelling with, but if you need a little more inspiration, here's our pick of some of the best city breaks.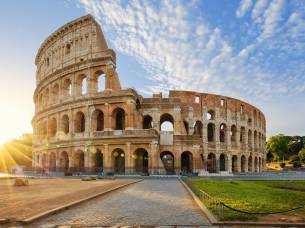 Incredible history
Rome
Few other cities in the world are as magnificent as Italy's capital. Steeped in history and boasting a staggering number of ancient ruins and monuments, you'll have more than enough attractions to keep you entertained. Ancient icons such as the Roman Forum, Pantheon and Colosseum mix with pretty piazzas, street side cafes and a buzzing bar scene. And if you need a break from sightseeing, simply while away a few hours people-watching over an Italian coffee or stroll about one of the quieter neighborhoods with a gelato in hand.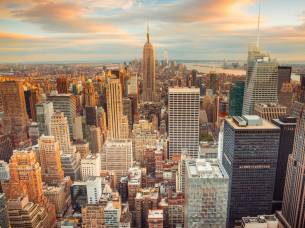 Top Sightseeing
New York
If you haven't already experienced the 'Big Apple', there's no better excuse than to celebrate this landmark birthday. Home to some of the world's most iconic buildings, New York offers famous attractions such as the Empire State Building, Central Park, the Statue of Liberty and Times square – to name just a few. Add to these the bright lights of Broadway, world-famous museums and over 20,000 restaurants, and you could be kept entertained for weeks. With cultural influences from all over the world, each neighborhood is different, making New York one of the most exciting cities on the planet.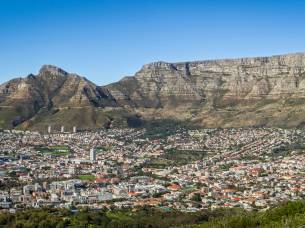 Nature and Culture
Cape Town
Crowned by the spectacular Table Mountain, Cape Town's natural landscapes are by far its biggest attraction. The city's coastline is blessed with a bevvy of beautiful beaches, as well as the famous Cape of Good Hope and the rugged Cape Peninsula. But being a melting pot of different cultures and cuisines, Cape Town itself also has plenty to offer. Explore the famous Victoria and Albert Waterfront and indulge in the many fantastic restaurants and bars. You could also take a boat trip out to Robin island or road trip along South Africa's scenic Garden Route.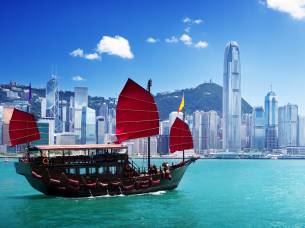 Urban Landscapes
Hong Kong
With its iconic skyline of glimmering mega-skyscrapers, Hong Kong is sure to provide a memorable experience for your birthday. Cruise through Victoria Harbor and soak up the sights aboard a traditional Chinese sailing ship or, alternatively, take the tram up Peak Mountain for panoramic views over the city. Hong Kong's futuristic appearance disguises a wealth of cultural attractions, with must-sees including the giant bronze Buddha of Lantau Island, which towers some 34 metres tall. Quirky local markets, excellent shopping and some of the best restaurants in China add to the action.
Join a group or do it your own way?
Share your big day with like-minded adventurers and join one of our group tours. We offer an exciting range of tours to destinations around the world, making a great option for birthday travellers on a budget or those flying solo. However, if you would prefer a customized trip, we can also arrange private tailor-made itineraries, so you can make your dream holiday a reality.
Recommended tours for a 60th birthday
To help you with your holiday planning, we've handpicked a selection of our tours that would be the perfect fit for a 60th birthday celebration. But if you don't see quite what you're looking for, head to your chosen destination where you'll find the full range of tours and itineraries we offer.
GET IN TOUCH TO START PLANNING YOUR 60TH →
Feeling inspired? Get in touch! Our reservations team will happily discuss any of the destinations mentioned here or any other itineraries you have in mind, so feel free to contact us and we can start planning your dream 60th celebration.