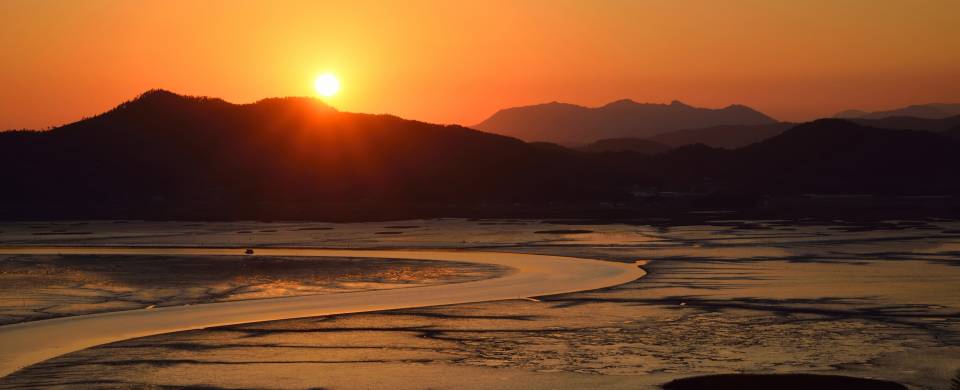 Trips and Tours to Suncheon
About Suncheon
Located on the south coast, Suncheon is fast becoming the ecological capital of South Korea. Mainly due to the surrounding area boasting a natural ecosystem which is largely untouched. The wetlands and reed fields of Suncheonman Bay stretch along 40km of coastline and are ranked as some of the best in the world. As well as its natural beauty, Suncheon also has a number of historical sites, dating back around 1000 years, which are sure to delight keen-minded travellers from all walks of life.
Read More
The temple of Seonamsa was built nearly 1,200 years ago. A beautiful wooded road with pine trees almost 200 years old winds its way to and around the temple whilst the rainbow-shaped Seungseongyo Bridge is a treasured feature. The temple complex was built in three separate sections of the forest instead of one large complex in order to minimise the impact on the environment. Nearby is a wild green tea field with a tea house in a traditional hanok. The Songgwangsa temple is one of the most important in South Korea as its facilities enable the training of monks in the way of Buddha. The temple has produced 16 guksas – the highest rank in Buddhism and a title reserved only for the most highly esteemed monks.
Suncheon is also home to the Naganeupseong Folk Village, a traditional village that dates back to the Joseon Era. The thatched roof houses are preserved in their original state. The village also has a fortress, 1,410m long and nearly completely intact. It is the last remaining walled city in South Korea and the fortress affords superb views of the village below. Another must-see is the Suncheonman Ecological Park, temporary home to thousands of migratory birds, including the black swan.