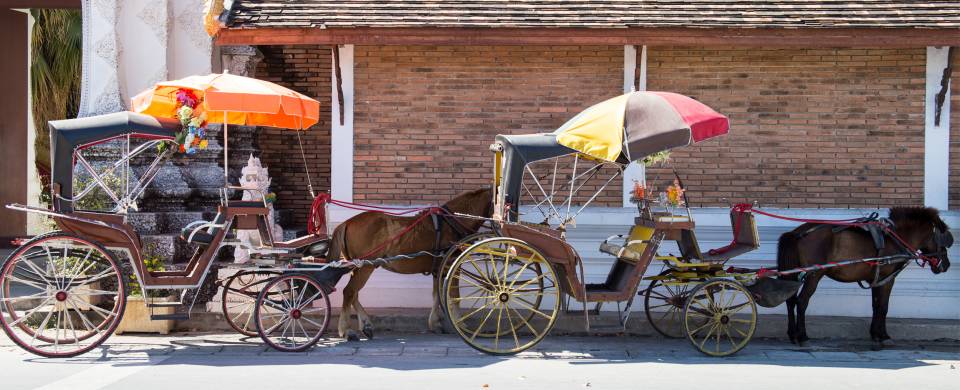 Trips and Tours to Lampang
About Lampang
Lampang is a beautiful city located in the north of the country. Like all good cities in Thailand it is brimming with culture and history and has dozens of exquisite temples scattered throughout its streets. The city has been spared the same influx of tourists that its northern neighbour Chiang Mai has received and as a consequence remains authentic and non-commercial. It makes the perfect getaway for intrepid travellers looking to get off the tourist trail and experience the real Thailand. They will be richly rewarded by this charming city whose streets are filled with horse-drawn carriages and street food vendors.
Read More
The number one attraction in Lampang is the Thailand Elephant Conservation Camp, the country's only government-owned conservation project for elephants. Yet, Lampang has a lot more to offer than just these glorious creatures. There are dozens of spectacular wats (Buddhist temples) that visitors can explore and snap photos of as well as the magnificent Lampang clock tower, a popular meeting point for travellers and tourists alike.
Within easy reach from the city centre tourists will find a whole host of other wonders such as the multi-levelled Mae Kae waterfall and the Chalermprakait Temple located atop the Pu Yak Mountain. The stunning Doi Khun Tan and Wiang Kosai national parks are also just a short journey from Lampang. Both parks are home to dozens of different species of birds and animals and were once inhabited by wild elephants and tigers.