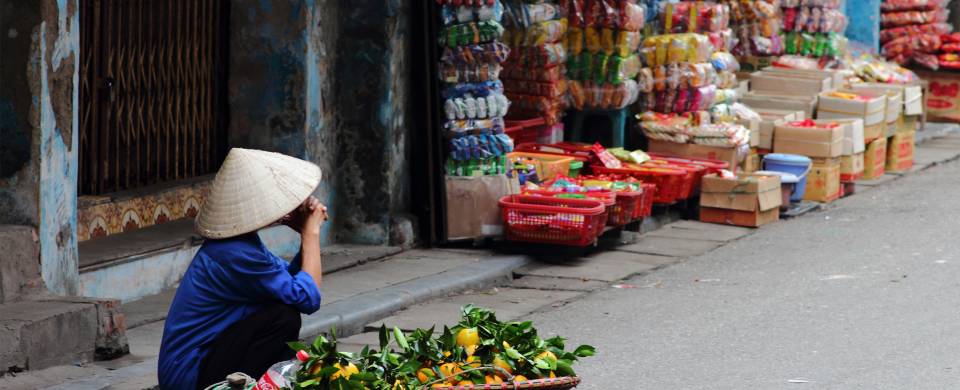 Trips and Tours to Hanoi
Known as the 'Paris of the Orient', Hanoi is the gracious capital and cultural heart of Vietnam. Located on the northern Red River Delta, Hanoi is dotted with scenic lakes and leafy boulevards, including tranquil Hoan Kiem Lake at the epicentre of Old Hanoi where residents gather at dawn to practice tai chi and enjoy light exercise. It is a city of fascinating contrasts where Parisian chic meets Asian vigour. Brightly coloured pagodas and crumbling 11th century buildings stand alongside modern high rises and grand French colonial style villas for an attractive blend of architectural styles.
Read More
Cyclos and mopeds weave at high speed through city streets lined with shops and stalls of produce spilling out onto the pavement. Age-old customs are retained in the winding streets and alleys of the Old Quarter and the city's French colonial legacy remains evident. The pace of life in Hanoi is not as frenetic as Ho Chi Minh City in the south and whilst it has developed rapidly over recent years and embraced tourism, it retains a refreshing 'old world' charm.
Hanoi is a historic city with many acclaimed museums including the Vietnam Museum of Ethnology, the History Museum and Ho Chi Minh Museum where you can learn all about the life of the country's national hero. Adjacent to the museum at the Ho Chi Minh's Mausoleum you can pay your respects to the founder of modern Vietnam himself as he lies in state in a glass sarcophagus. Hanoi is also home to many beautiful temples and pagodas, including the spiritual Temple of Literature, dedicated to Confucius. Here's our recommendations of the best things to do in and around Hanoi.
Best Time to Visit
October to December is considered the best time to visit Hanoi when the dry season is in full swing resulting in minimal rain, moderate temperatures and largely clear skies. Early October may see some rain while temperatures start to drop at the end of December. March is another great time to visit with plenty of sunshine and the months either side bring pleasant weather too. The weather is at its most troublesome between June and September with heavy rains and storms.