PRIVATE TOUR: Taking in Urumqi, Kashgar and Turpan in China's far west before heading east to the dunes at Dunhuang, the UNESCO-listed Mogao Caves, Yellow River and the Terracotta Warriors. Our Silk Road Adventure is a road less travelled.
Trip Highlights
Urumqi - Tian Chi (Heaven Lake), Xinjiang Museum
Turpan - Grape Valley, Gaochang city, Bezeklik Caves, Astana tombs, Imin Minaret, Jiaohe Ruins and Karez Well
Jiayuguan - Jiayuguan Pass and Fort at the Western end of the Great Wall of China
Xi'an - UNESCO-listed Terracotta Warriors, clay warrior workshop, Wild Goose Pagoda, bike ride along the City Wall and the Muslim Quarter
Kashgar - Id Kah Mosque, Aba Khoja Mausoleum
Zhangye - the red gritstone area
Lanzhou - Yellow River cruise and Bingling Temple
Beijing - UNESCO-listed Great Wall
Included
12 breakfasts, 11 lunches and 10 dinners
2 overnight trains: Turpan - Jiayuguan and Xian - Beijing (4-berth soft sleeper cabin)
Beijing - excursion to the Great Wall
Xi'an - bike ride on medieval City Wall
Airport arrival in Urumqi and departure transfer on day 1 and day 13 from Beijing Capital Airport
Local English speaking specialist guides at local sights
10 nights superior hotels (deluxe upgrade available on request)
Touring of Urumqi, Kashgar, Turpan, Bezeklik, Jiayuguan, Zhangye, Lanzhou and Xi'an
Lanzhou - Yellow River boat ride
Economy class flights: Urumqi - Kashgar, Kashgar - Urumqi and Lanzhou - Xian
All transfers and transportation in private A/C vehicles
Entrance fees to all included sites
Not Included
International flights and visa
Tipping - an entirely personal gesture
Laundry, drinks, items of a personal nature
Urumqi - Kashgar. Capital of Xinjiang, a largely desert and grassland province fringed by some of the highest mountains in the world, Urumqi sits amidst beautiful scenery, with the snow-clad Tian Shan range to the city's east. Two thousand years ago a string of oasis towns were developed along the Silk Road that skirted the surrounding deserts. Trade attracted merchants from Europe and India and Xinjiang became a meeting point between east and west.

This morning enjoy an excursion to Tian Chi (Heavenly Lake), which is 1,910 meters above sea level, with an average depth of 60 meters. Surrounding the Heavenly Lake are beautiful snow mountains, glacier forests and grassland alpine lake. Later visit the local Xinjiang Museum before flying to Kashgar.
Overnight: Kashgar | Breakfast, Lunch, Dinner
Kashgar - Urumqi. Lying at the foot of the Pamir mountains in the far west of Xinjiang, Kashgar's importance grew from its location as an oasis at the point where the northern and southern routes of the ancient Silk Road converged, forming a gateway to the mountains leading to India and Russia. From the 10th - 18th centuries Kashgar was part of the Islamic world, until the Chinese reconquered the region.

On day 3 visit the largest mosque in China, Id Kah Mosque, which is located on the central square in Kashgar City, and the Aba Khoja Mausoleum which is perhaps the finest example of Islamic architecture in Xinjiang. Enjoy a short visit to the local market before flying back to Urumqi.
Overnight: Urumqi | Breakfast, Lunch, Dinner
Urumqi - Turpan. Enjoy an excursion to the southern mountain pastures before continuing by road to Turpan. Located on the northern Silk Road, Turpan is a rural Uighur settlement. The Uighur descended from nomadic Siberian and Central Asian tribes who settled the region in the 9th century. Renowned for its grape production, you'll visit Grape Valley, the heart of the region's massive grape production. Taking a walk along the grape corridor, you will find drying rooms on nearby slopes. Every year over 300 tons of raisins are made here.
Overnight: Turpan | Breakfast, Lunch, Dinner
Today's excursion takes you to Bezeklik. You'll visit the Bezeklik Caves which are situated in a desert gorge high above the Sengim River and once formed part of a Buddhist monastery between the 6th and 14th centuries. Beyond here are the Astana tombs and the impressive ruins of Gaochang city, founded as a garrison city in the 1st century AD.
Overnight: Turpan | Breakfast, Lunch, Dinner
Turpan - Jiayuguan. This morning you'll see the Imin Ta (Imin Minaret), constructed in 1778, before heading beyond Turpan to the Jiaohe Ruins. Occupying a spectacular position on a steep plateau, the ancient street plan, thanks to the many ruins of this former garrison town, is still evident. A stop is also made at some 2,000-year-old Karez water channels, an irrigation system that many Silk Road cities and towns relied upon; the idea for which came from ancient Persia. Tonight take an overnight sleeper train to Jiayuguan.
Overnight: Sleeper Train | Breakfast, Lunch, Dinner
Jiayuguan - Zhangye. Arrive into Jiayuguan this morning and visit the incredible Jiayuguan Fort at Jiayuguan Pass - the farthest outpost of the Great Wall which was built here by the Ming in 1372, over 5,000km from the wall's easternmost point at Shanhaiguan. This was literally the final defence of the Chinese Empire, the place where China ended and beyond which lay an uncharted wilderness. Situated between striking mountain ranges, everyone who travelled between the deserts of central Asia and the fertile lands of China had to file through the Jiayuguan Pass. From Jiayuguan you'll drive on to Zhangye.
Overnight: Zhangye | Breakfast, Lunch, Dinner
Zhangye - Lanzhou. Zhangye has a unique and striking landscape of unusual coloured rocks which are several hundred meters tall. The rocks in the Zhangye Danxia range from red to yellow and green, with striking contrasting bands of colour. Today we'll visit the red gritstone area before taking a high speed train to Lanzhou.
Overnight: Lanzhou | Breakfast, Lunch, Dinner
Enjoy a scenic boat ride along the Yellow River today. The Yellow River is regarded as the "mother river of China" and it's the second-longest river in China (after the Yangtze). Later today visit the Bingling Temple where you can see a series of grottoes filled with Buddhist sculpture carved into natural caves and caverns in a canyon along the Yellow River.
Overnight: Lanzhou | Breakfast, Lunch, Dinner
Lanzhou - Xi'an. This morning you'll fly from Lanzhou to Xi'an. Discover the highlights of Xi'an on a city tour including the Big Wild Goose Pagoda, the Great Mosque and the medieval City Wall. Take a leisurely bicycle ride on top of the 9 mile Xi'an City Wall (no need to go the entire way around) perimeter peeking down upon the lively city beneath. Then you'll visit Great Mosque and enjoy some free time at the Muslim Quarter before driving back to hotel.
Overnight: Xi'an | Breakfast, Lunch, Dinner
Xi'an
Xi'an - Beijing. Xi'an in Shaanxi Province is perhaps most famous for the discovery of Emperor Qin's Terracotta Warriors. Discovered in 1974 by local farmers digging a well, the 2,200 year old terracotta warriors comprise more than 7,000 life-sized soldiers which stand battle-ready in excavated pits under the cover of a modern protective hanger. Made of local clay, no two faces are alike – each is said to be an individual portrait. Today you'll visit the archaeological site of the Terracotta Warriors before continuing to a workshop where crafts people make replicas of the terracotta warriors. Board the overnight express train bound for Beijing.
Overnight: Sleeper train | Breakfast, Lunch, Dinner
This morning arrive into Beijing, China's bustling capital city. Enjoy an excursion beyond Beijing to the legendary UNESCO-listed Great Wall at Badaling. Spanning rugged mountain ranges, lush green valleys and barren plains, it stretches as far as the eye can see - at least 6,700 kms. You'll have time to explore the wall before visiting a Jade Carving Centre to learn about this ornamental rock and its importance in Chinese culture.
Overnight: Beijing | Breakfast, Lunch
The Great Wall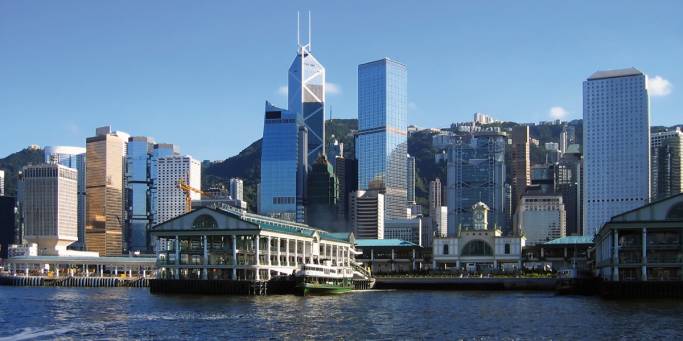 Prices & Dates
Prices shown are per person when there are 2 persons sharing a room. The 'Single Room' price is applicable when a single room is required, based on a travelling party of at least 2 adults.
Read More
At a Glance
Range
Trip Type
Starts
Urumqi
Ends
Beijing
Departs
Most days of the year
Hotel Rating
Superior (deluxe available on request)
Tour Guide
Yes - for all included sightseeing
Meals
Breakfast: 12, Lunch: 11, Dinner: 10
Countries
Minimum Age
5 yrs, accompanied by an adult
Arr. Transfer
Yes, 1 transfer per booking
Dep. Transfer
Yes, 1 transfer per booking
OTG000238
Silk Road Adventure - 13 days
Far East
Tailor-made
Far East
false
China
https://www.onthegotours.com/ie/China/Silk-Road-Adventure-13-days
https://www.onthegotours.com/repository/SilkRoadAdventureItineraryMainDunhuangChinaTailormadeHolidaysChina-784151624359521_crop_flip_300_300_f2f2f2_center-center.jpg
Private_Tours