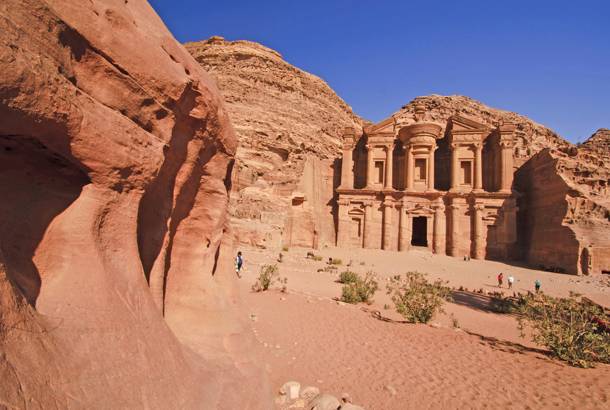 Jordan at a Glance: Best Time to Visit
Recommended time to visit: Spring (March - May) and Autumn (September - November) are the best times to visit, away from the heat of summer.

Less popular time to visit: The summer months of June - August can be scorching, with temperatures often hitting 40 degrees Centigrade. But there are fewer crowds if you can tolerate the heat.

Best time for stargazing: The Wadi Rum desert is one of the best places in the world for stargazing, with the Perseids Meteor Shower visible every year between July and August.

Anything to be aware of? Jordan is a largely Muslim country, and during Ramadan (dates vary depending on the year), some shops, restaurants and the like may be closed during the day. But the country comes alive at night as people break their fasts.
Want to know more about Jordan? Check out our latest blog posts
Seasons and Weather
Jordan experiences four seasons - spring, summer, autumn and winter. It's largely considered a year-round destination with long, hot and dry summers and short cool winters. Despite being a relatively small country, Jordan has a diverse landscape and the climate does vary depending on the terrain and altitude.
What's spring like in Jordan?
This is one of the most popular times to visit in Jordan. Between March and May the season of spring means pleasantly warm temperatures and, in some parts of the country, the blooming of wildflowers. The surprisingly green northern regions are particularly attractive during these months. It's also a great time to visit Aqaba for a beach-break before the summer months bring intense heat.
What's summer like in Jordan?
Amman enjoys glorious temperatures during the summer months (June - August) with pleasantly cool evenings. In places of low altitude, such as the Jordan Valley and Gulf of Aqaba, the summer heat is at its most fierce and humidity is high. Wadi Rum and the desert are particularly hot though with no humidity. A lightweight wardrobe should keep you comfortable during summer months, but if travelling to mountainous regions be sure to pack warmer clothing as the high altitude can result in cooler temperatures.
What's autumn like in Jordan?
This is another great time to visit Jordan. By mid-September the temperatures begin to cool off, making October and early November ideal months for days of outdoor adventure and exploration. Like spring, this is another time of the year that's perfect for trekking.
What's winter like in Jordan?
Winter in Amman (December - February) can be unexpectedly cold with the majority of rain falling from December to March and the occasional fall of snow. Temperatures also plummet in the desert, especially at night, with the mercury hitting sub zero. Aqaba remains pleasantly warm during the winter with average temperatures of 18⁰C.
Climate | Amman
| | Jan | Feb | Mar | Apr | May | Jun | Jul | Aug | Sep | Oct | Nov | Dec |
| --- | --- | --- | --- | --- | --- | --- | --- | --- | --- | --- | --- | --- |
| Temp Min °C | 4 | 4 | 6 | 9 | 14 | 16 | 18 | 18 | 17 | 14 | 10 | 6 |
| Temp Max °C | 12 | 17 | 16 | 23 | 28 | 31 | 32 | 32 | 31 | 27 | 21 | 15 |
| Rainfall (mm) | 69 | 74 | 31 | 15 | 5 | 0 | 0 | 0 | 0 | 5 | 33 | 46 |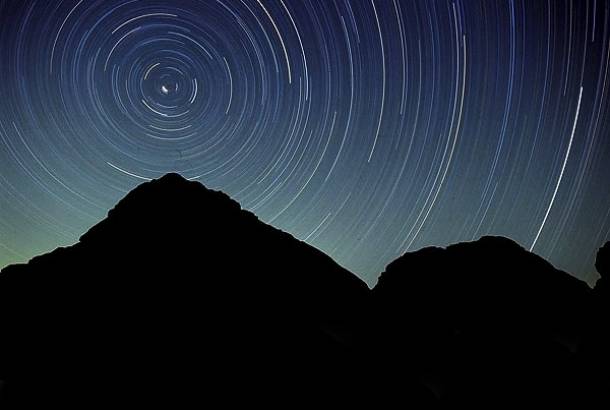 Festivals and Events
Jordan is a predominantly Muslim country with the nation celebrating Islamic holidays. Here we answer your questions on the main festivals and events that take place in Jordan.
What happens during Ramadan?
Held in the ninth month of the Islamic calendar, Ramadan is a period of fasting during which Muslims refrain from eating, drinking and smoking between dawn and sunset to commemorate the first revelation of the Quran to the prophet Muhammad. At night the cities come alive with people breaking fast and meeting friends in cafes and restaurants and in Amman the Citadel Nights takes places, a series of concerts and recitals featuring classical Arabic music played at the ancient Citadel Hill.
When is the Perseids Meteor Shower?
The prolific Perseids Meteor Shower is a stream of space debris ejected by the comet Swift-Tuttle during its 133-year-long orbit. On a clear night a radiant streak of meteors decorate the sky from mid-July to the end of August. Primarily visible in the Northern Hemisphere, the deserts of Jordan are a fantastic place to witness the spectacle with wide open skies usually unblighted by cloud cover.
Tourist Site Closures
The New Archaeological Museum in downtown Amman closes each Tuesday.
Recommended tours
Signature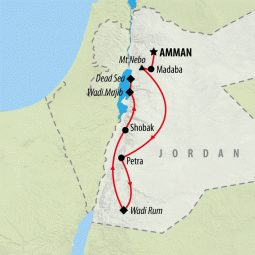 6 days FROM €1,075
Signature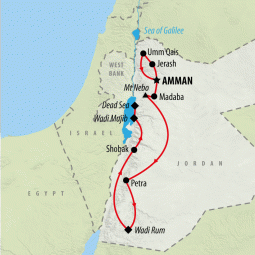 8 Days FROM €1,365
Signature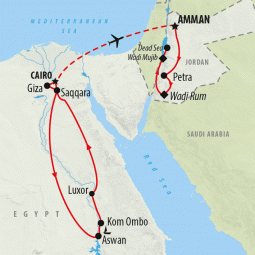 15 days FROM €2,185
Jordan Trip Styles

Group Tours

Private Tours

Tour Add-ons