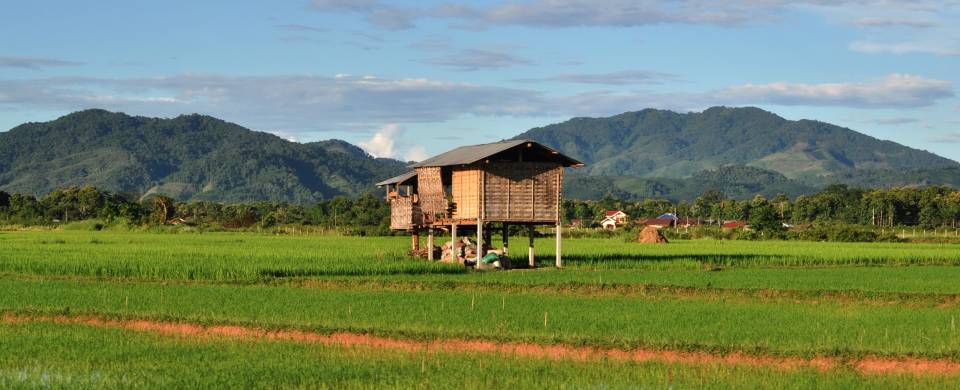 Trips and Tours to Luang Namtha
About Luang Namtha
Comprising rolling hills, covered in lush, dense vegetation and glittering rice paddies, Luang Namtha is a haven for trekking enthusiasts from around the world. Situated next to the Chinese border, this mountainous region provides a much less-crowded and more tranquil alternative to Thailand and is perfect for those seeking to reconnect with nature and fill their lungs with fresh air. Visitors to Luang Namtha can enjoy breathtaking views of the ubiquitous, untouched natural beauty while they discover the native flora and fauna.
Read More
The number one draw of Luang Namtha is its various eco-tours that take place in the protected area of Nam Ha National Park. The money from these tours goes to supporting the local community and furthering its conservation efforts. Excursions often include the chance to go trekking, kayaking, cycling, fishing, rafting and more, meaning that there is always something for everyone. The park is also home to a number of different animals, including elephants, tigers, leopards and macaques, just to name a few.
While the majority of travellers to Luang Namtha fill their time with trekking and exploring the surrounding jungle, there are other things to do here. Just five minutes on foot from the main town is the Bamboo bridge, which crosses the Namtha River and leads to the Tai Dam villages. The native people in this region are known for their weaving and can be visited either independently or as part of a minority villages tour. Another activity is to take a short walk to see the new golden stupa, which sits on a hill behind the town.