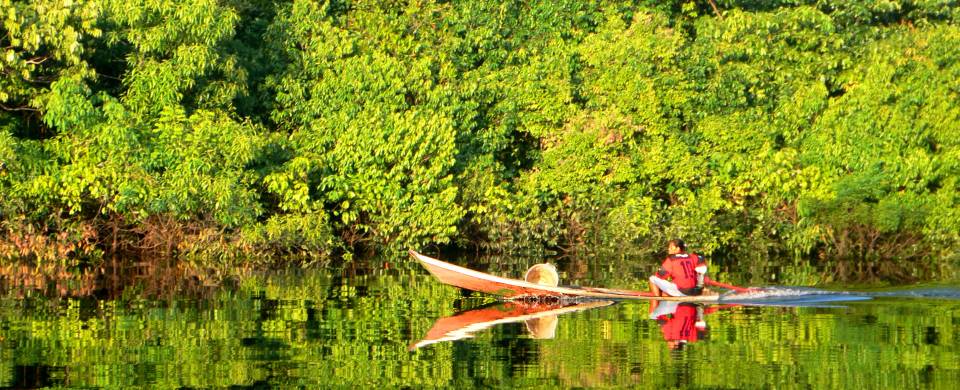 Trips and Tours to Amazon Jungle - Brazil
About Amazon Jungle - Brazil
The Amazon Rainforest covers a staggering 1.4 billion acres, over half of which is in the northern parts of Brazil, the rest claimed by Colombia, Peru, Ecuador and several other South American countries. It is both the largest and most bio-diverse rainforest in the world despite the rapid deforestation which currently threatens its future existence. It is estimated that altogether the Amazon has around 400 billion individual trees, each one playing its role in forming the giant lung that is the rainforest, providing us with fresh, filtered oxygen.
Read More
The best way to make the most of a trip to the Amazon Rainforest is, without a doubt, to take a boat trip along its snaking river. Many of the indigenous tribes that inhabit the rainforest have built their communities along the waterfront, meaning that guests aboard boats can catch a glimpse of these fascinating people without encroaching on their space and invading their privacy.
If seeing the interior of this leafy paradise on foot is more appealing, there are several options for intrepid individuals with walking trips led by an experienced guide to the best areas to see the resident wildlife. Some of the creatures that visitors are likely to spot include monkeys, sloths, parrots, caimans and piranhas. More lucky individuals might even witness some of the more rare animals such as jaguars, anacondas and cougars.