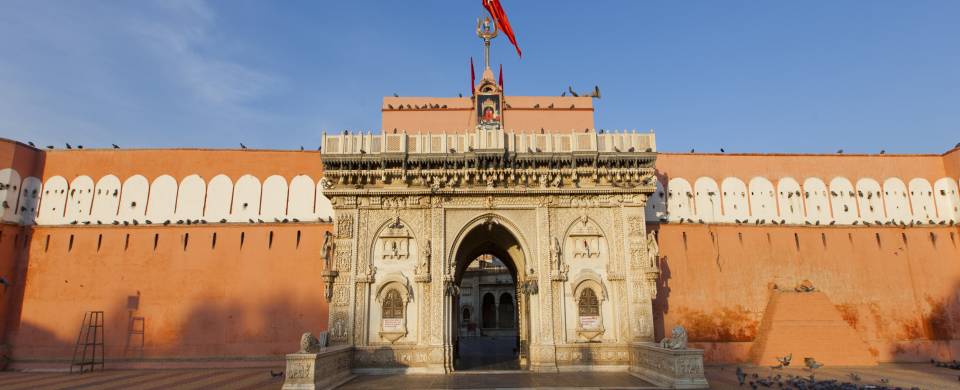 Trips and Tours to Bikaner
About Bikaner
Characterised by its swirling sand desert landscape, Bikaner is a peaceful town, located in the arid region of Rajasthan. Unlike many other areas of the state, Bikaner does not see much by way of tourism, making a trip here the perfect getaway for those seeking to escape the hustle and bustle of India's cities and other traveller hotspots. With palaces, temples, a beautiful old fort and all sorts of other historical relics scattered throughout the town, there are a whole host of things to see and do here and visitors are sure never to have a dull moment.
Read More
One of the most popular activities for guests to the region is marvelling at the awe-inspiring architecture of the Junagarh Fort. Dating back to the late 1500s, this imposing structure has an exciting and turbulent history. Elsewhere in the town sit the beautiful Lalgarh and Gajner palaces, with expertly manicured lawns and red stone walls, they illustrate the exquisite architectural methods of the time. On the first floor of the Lalgarh palace is the Sadul Singh Museum, which showcases the lives of three kings of Bikaner.
Naturally, just wandering through the streets of Bikaner is an activity in itself, given the amount of structural beauty that fills the area. However, once the buildings have been exhausted it is time to look a little further afield for entertainment. A camel safari is the perfect way to fill a day in this region. Admire the wondrous scenery and get lost in the vast expanse of desert that surrounds Bikaner. If you can time your excursions with the sunset, even better.