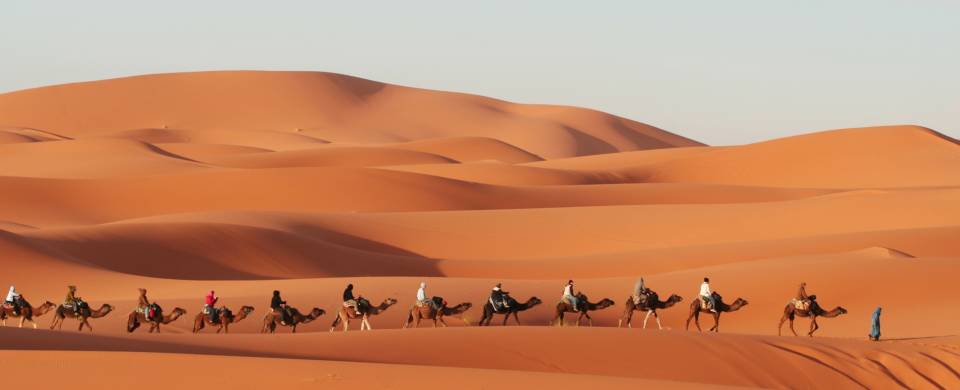 Trips and Tours to Erg Chebbi
About Erg Chebbi
There are few other sites in the country that compare to Erg Chebbi. Consisting of giant red sand dunes that tower up to 150m in some places, these natural phenomena give visitors a good sense of the grandeur of the Sahara Desert. Located in an area known as Merzouga, the Erg Chebbi dunes line Morocco's border with Algeria. While climbing to the top of one of the dunes is challenging, to say the least, the reward of endless vistas over the vast expanse of desert that lies before you is truly worth it.
Read More
Popular ways to explore Erg Chebbi include driving a 4x4, riding on the back of a camel or braving it on foot. Which ever method you choose, you are guaranteed the trip of a life time. Once the stars begin to twinkle, a number of tent camps, scattered throughout the sandy region, are ready to accommodate weary travellers. Camps usually provide a sumptuous and hearty meal, comprising a number of authentic Moroccan dishes, and comfortable sleeping areas.
One of the best things to do on your excursion through Erg Chebbi is to watch either the sunrise or sunset (or both). When the final throes of the sun's light paints the sand a vivid orange and then deep red, travellers will be incapable of doing anything other than gasp. During both the day and night, various wildlife can be found including a range of reptiles, desert foxes and desert hedgehogs. With its striking scenery and other-world ambiance, Erg Chebbi is not to be missed by anyone travelling in Morocco.
Erg Chebbi Tours
Here are some popular itineraries that include a visit to Erg Chebbi. Alternatively, if you would like to include a visit to Erg Chebbi on a bespoke touring itinerary to Morocco, take a look at our tailor-made holiday planning section.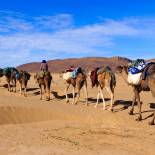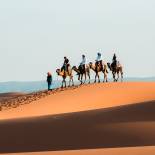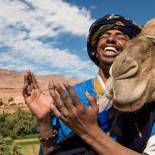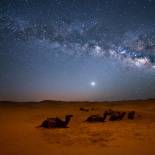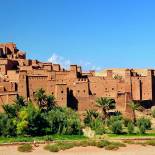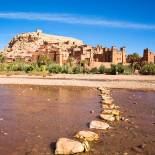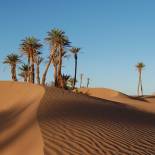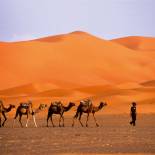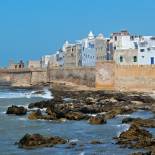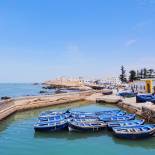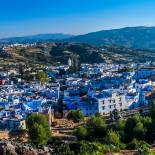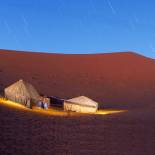 Show All Tours