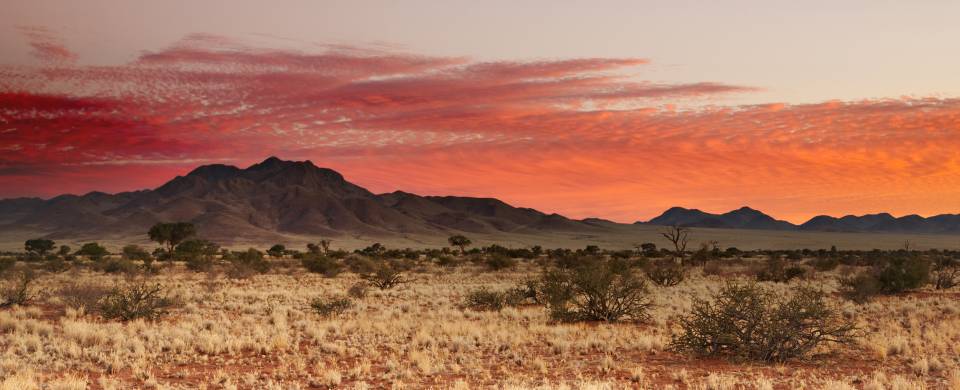 Trips and Tours to Southern Kalahari
About Southern Kalahari
The orange sand and golden grass of the Southern Kalahari stretch out as far as the eye can see and are speckled with shrubs and trees. The landscape is peculiar as it conflicts with what most people would imagine a desert to look like. This is because it is not a true desert due to the regular rainfall this region receives, making it much less inhospitable than you would expect. There are several, seasonal fossil waterways that cut through the land, allowing a number of different animals to survive here, including various species of lions, cheetahs, leopards, hyenas and wildebeest.
Read More
In addition to the wildlife that can be found in these parts, the Kalahari desert is home to the San people, also known as Bushmen. This tribe has acted as hunter-gatherers in this part of the world for over 20,000 and have maintained much of their cultural identity and traditional ways despite coming up against obstacles presented by local governments, poachers and the climate. It is believed that the San people were the original inhabitants of Africa and have the oldest culture in the world.
There are several different ways to make the most of a trip to the Kalahari. Hiring a 4x4 or booking a tour with a guide in a safari jeep are excellent ways to cover large amounts of the desert quickly, whilst being able to spot animals and absorb the incredible surroundings as you go. When the sun goes down and the fierce heat of the day begins to dissipate, there is nothing better then setting up camp and falling asleep to the sight of the starry sky overhead and the sound of wilderness all around you.