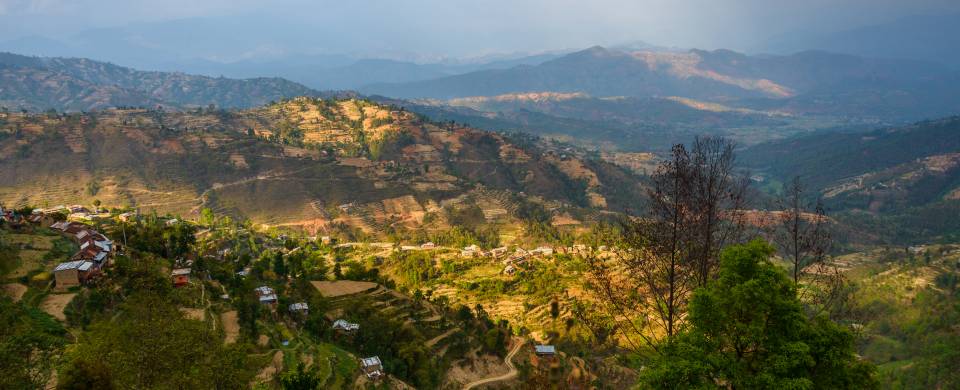 Trips and Tours to Dhulikhel
About Dhulikhel
The Newari town of Dhulikhel is perched on the edge of a sweeping ridge and is one of the best places to soak up spectacular panoramas of the Himalaya. The main square is lined with temples and, as well as vistas of snow-capped peaks, Dhulikhel offers a glimpse of traditional Nepalese life. Surviving the devastating impact of 2015's earthquake, much of the old town stands intact and welcomes visitors looking to immerse themselves in a bygone era at an unhurried pace that lends itself perfectly to enjoying the surrounding scenery.
Read More
Located just 19 miles from the capital of Kathmandu, Dhulikhel makes a peaceful retreat once the hustle and bustle of the city has worn thin. At an altitude of 1,550m above sea level the temperature here is often warmer than Dhulikhel's neighbours and this relatively low altitude makes the surrounding behemoths even more impressive with Mt. Langtang standing at an impressive 7,234m and Mt. Lhotse at an even taller 8,516m. For the best Himalayan views, take the sunrise walk to the high point southeast of town, marked by a small Kali shrine. The hike takes roughly 45 minutes each way though allow plenty of time to admire the views of the mountain vistas and views back across Dhulikhel.
There's a number of other trails that follow forested valleys to nearby towns and villages for those looking to flex their leg muscles. For something more leisurely, check out Dhulikhel's old town, a prime example of a medieval Newari settlement with cobblestone streets lined with four- and five- storey mansions made of red brick and featuring intricately carved wooden lattices. It's also home to several lovely temples including the triple-roofed Hari Siddhi Temple and the three-tiered Vishnu Temple, both places of worship for locals.