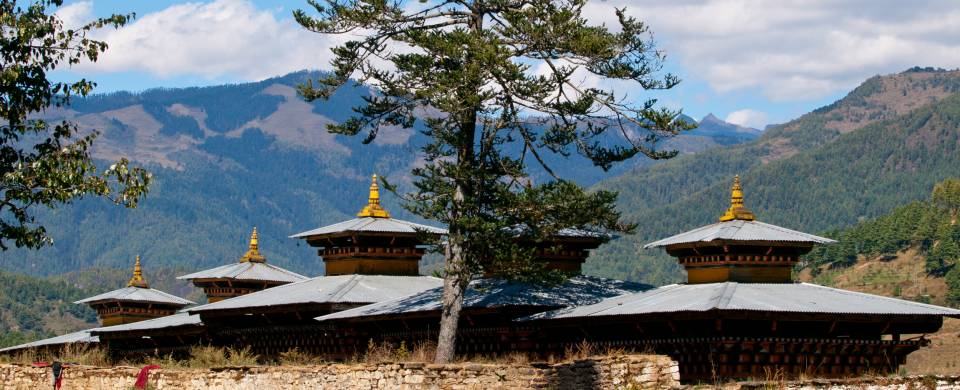 Trips and Tours to Bumthang
About Bumthang
The district of Bumthang is located in the north of Bhutan and is commonly referred to as "the spiritual heartland of Bhutan", although, literally translated the region is known as the "Valley of the Beautiful Girls". The area comprises four picturesque mountain valleys - Ura, Chumme, Tang and Choekor - with the Choekor valley being the most well-known thanks to the fact that the most important temples and dzongs are found there. The lush, vivid landscape here is truly breathtaking and travellers will certainly not regret taking the time to visit Bumthang on their journey through Bhutan.
Read More
As well as beautiful valleys, the area also boasts some of Bhutan's oldest Buddhist temples and monasteries including Jakar Dzong and Thangbi Goemba. Jakar Dzong is the dominant fixture of the Choekor valley, proudly overlooking the town. Constructed back in 1549 by a Tibetan, it played an important role in the defence of the area – however its biggest claim to fame is that it was the seat for the first ever king of Bhutan.
Walking is a popular activity for visitors to the area. The varying terrain and scenery makes for a fantastic range of hiking opportunities. The popular half day trek to Pelseling Goemba is highly recommended and takes in a mixture of forest, meadows, villages and sacred sites - a dream come true for nature-lovers and photography enthusiasts alike. This walk is best to start in the morning, then you can relax and enjoy lunch and the amazing views once you arrive at the monastery.