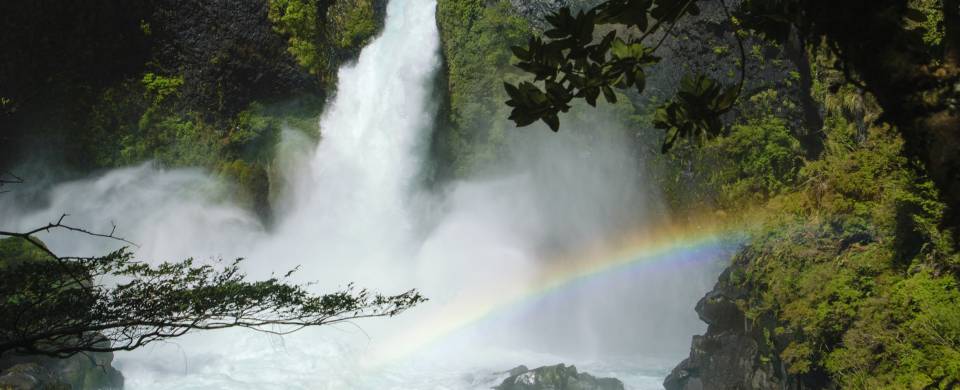 Trips and Tours to Huilo Huilo
About Huilo Huilo
Spanning some 100,00 hectares of Chile's most pristine native evergreen forest, the Huilo Huilo Reserve is a private reserve developed for low-impact ecotourism with two highly original and uniquely designed hotels located within the reserve. The temperate rainforest of the region is extremely rich in biodiversity and home to a number of endemic species of flora and fauna. Declared a UNESCO Biosphere Reserve back in 2007, Huilo Huilo is dedicated to wildlife conservation.
Read More
The ecosystems of the reserve range from lush Valdivian rainforest to vast pampas of dense vegetation with the stunning snow-capped peak of Choshuenco volcano looming in the distance. The reserve is also abundant in rivers, lakes and waterfalls of startling clarity and colour. These ecosystems are home to such species as the Chucao bird, the black woodpecker, the yaw wild cat and the world's smallest deer, the Puda, an animal native to this forest.
The reserve offers a wide variety of hiking trails that take visitors through the various ecosystems of the forest. Guides are required for all outdoor activities within the reserve and the hotels provide such guides for non guests also. Visitors can also explore the reserve on horseback or via a jeep safari. The more adventurous may want to try mountain biking or scale the dizzying heights of the forest vegetation on the canopy walkways and zip wires. Out on the water kayaking, sailing and fly fishing is available whilst in the winter months trips on snowmobiles and skis can be made throughout the reserve and glacier treks close to the Choshuenco volcano.
Huilo Huilo Tours
Here are some popular itineraries that include a visit to Huilo Huilo . Alternatively, if you would like to include a visit to Huilo Huilo on a bespoke touring itinerary to Chile, take a look at our tailor-made holiday planning section.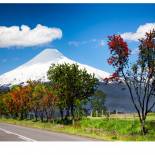 Show All Tours