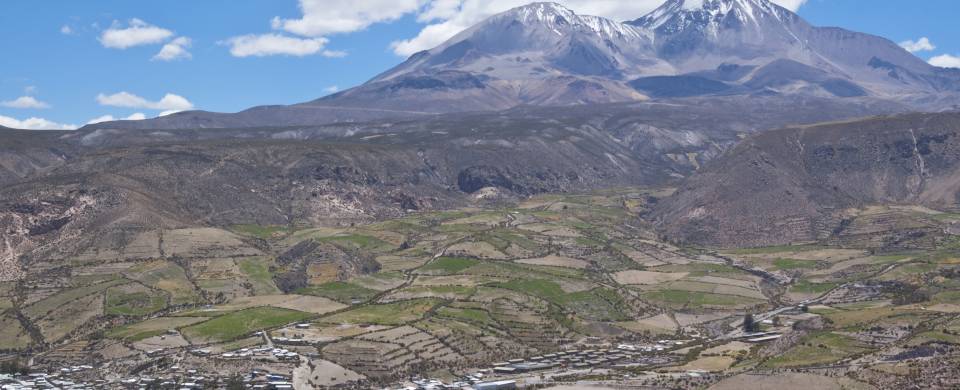 Trips and Tours to Putre
About Putre
Sat at an elevation of 3500m above sea level, the busy mountain town of Putre in the very north of Chile is a popular place for climbers hoping to scale the dizzy heights of the region's towering volcanoes. Its proximity to the Parque Nacional Lauca makes it an ideal base for those looking to explore snow-capped peaks, pristine lakes and altiplano villages.
Read More
The town of Putre itself is a quaint collection of rustic white-washed houses centred around the large, green main square. The modest church consists of a chapel made from stone and a bell tower topped with a straw roof and around the 15th August each year the village comes alive with a week-long celebration of the Feast of Assumption. It's a great time to visit with traditional singing and dancing both on display.
Most travellers arrive in Putre from the coastal town of Arica and the journey reveals small clusters of geoglyphs adorning the changing landscape. The route between Arica and Putre through the fertile Lluta Valley also passes the Cardones Canyon with 4m-tall cacti creating stark silhouettes against the often-perfect sky. It's worth making a stop at the ruins of Pukara de Copaquilla, an Inca fortress with sweeping vistas of the valley below. The pre-Hispanic hamlet of Socoroma is the last place of interest before reaching Putre and is home to interesting examples of ancient farm terraces that are now used for growing oregano.
Putre Tours
Here are some popular itineraries that include a visit to Putre. Alternatively, if you would like to include a visit to Putre on a bespoke touring itinerary to Chile, take a look at our tailor-made holiday planning section.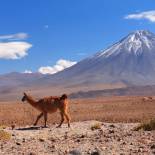 Show All Tours