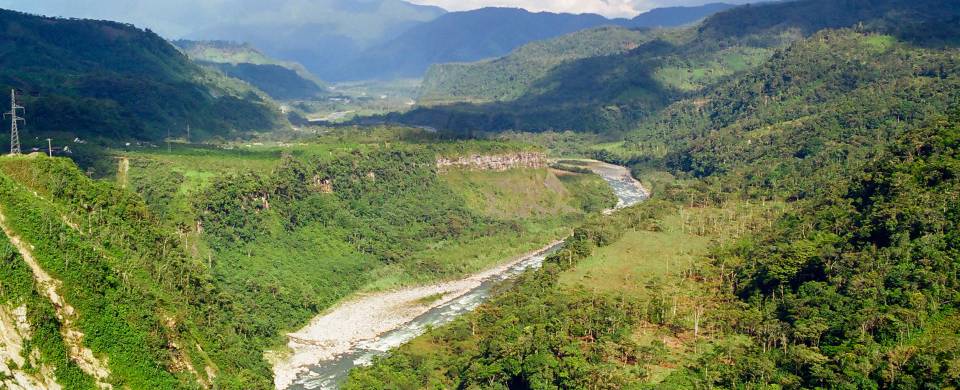 Trips and Tours to Banos
About Banos
Sat in the Andean highlands of Ecuador under the shadow of the towering, smoking volcano Tungurahua, the small resort town of Baños is one of the country's prime tourist destinations. Hemmed in by luxuriant green hills streaked with waterfalls and steaming thermal baths, the scenery is just one of the town's many drawcards. The surrounding countryside offers a plethora of outdoor activities ranging from rewarding hikes, horse riding and cycle trails in the hills to whitewater rafting on the Río Pastaza and canyoning down river ravines. The nearby peaks of Cotopaxi and Iliniza also make Baños a popular place with climbers and after an adrenaline-packed day, the volcanic-heated waters of the town's six thermal baths makes for the ideal way to unwind.
Read More
Baños also serves as the gateway into Ecuador's Amazon Jungle, known as the Oriente. East of town begins one of the most scenic ways of getting to the Amazon basin, a road lined with waterfalls and fantastic views. The road concludes in the urban centre of Puyo with accessible patches of Amazon forest nearby. The journey can also be enjoyed by bike for those looking for a taster of jungle landscape.
Built around a handsomely landscaped parque central, Baños town has a few architectural attractions worth seeking out. Top of the list is the massive Basílica de Nuestra Señora del Rosario de Agua Santa, a Neo-Gothic style church dominated by a pair of 58-metre spires. Named after the Virgin Mary and inside adorned with numerous paintings depicting the Virgin's miracles, the church attracts thousands of pilgrims each year.