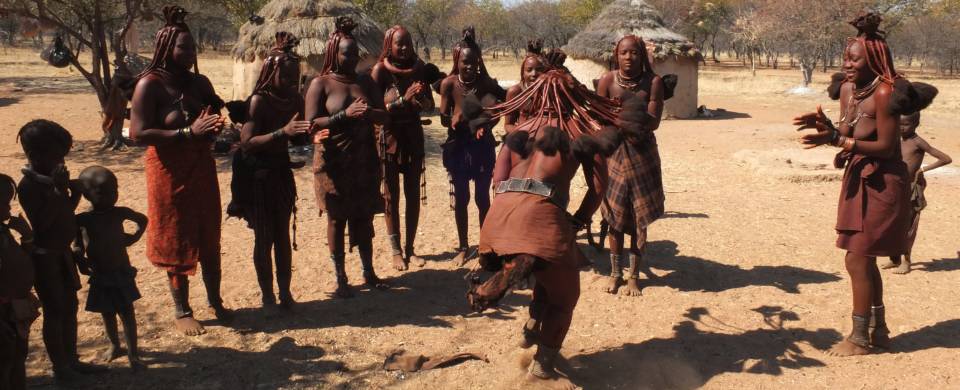 Trips and Tours to Kaokoland
About Kaokoland
With nothing but rugged mountains and a dry rocky terrain that stretches as far as the eye can see, Kaokoland is truly Namibia's last vestige of pure wilderness. The region is the most isolated and least densely populated in the country, with virtually nothing by way of amenities once you leave the regional capital, Opuwo. This makes a trip across its barren plains a challenging but immensely rewarding experience. With so much of the world's natural beauty being destroyed and Africa's national parks becoming more and more crowded, Kaokoland is the ultimate getaway for those who want to forget about the outside world and get lost in nature.
Read More
Of the very few inhabitants that dwell within this inhospitable region, the largest ethnic group is made up of the Himba people. This tribe is known for its intriguing garments that leave little to the imagination and its fascinating culture that has been studied and documented extensively. The tribespeople live simple existences, surviving off the land by farming and rearing cattle. Wealth within this group is usually determined by the number of cattle a family has and wage-based occupations are incredibly rare.
Exploring Kaokoland is an unforgettable experience and not just because you might catch a glimpse of one of the few remaining tribal civilisations but also because of the wildlife that roams freely through the area. It might seem implausible but Kaokoland has a large population of desert elephants as well as kudus, giraffes, mountain zebras and black rhinos. The most popular way of visiting the region is by hiring a 4x4 and doing a self drive tour - just make sure if you do so that you go well prepared, there aren't many petrol stations around here.