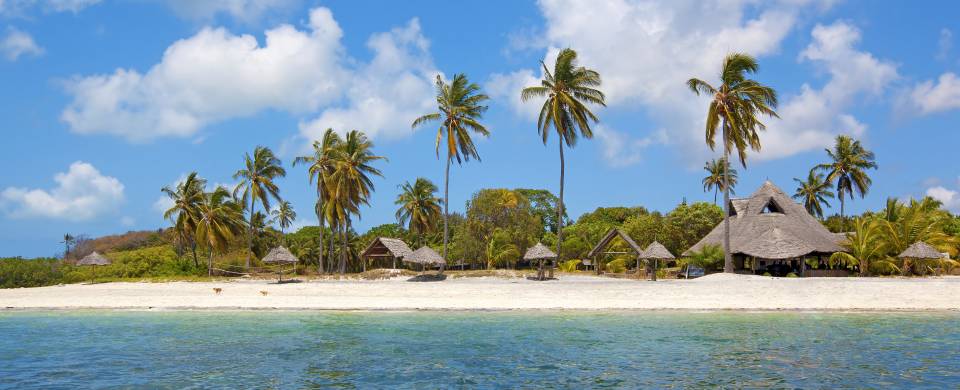 Trips and Tours to Mafia Island
About Mafia Island
With its picture-perfect white sandy beaches and crystal clear, shimmering water, Mafia Island is one of Africa's premier tropical getaways. Similar in style to the nearby Zanzbiar, Mafia Island has, fortunately, avoided mass tourism and development and has remained virtually untouched, maintaining all of its cultural identity. While this means you are likely to have much of the island to yourself and be free of the crowds of tourists that flock elsewhere, be aware that this also means you might find yourself without running water or electricity at some point during your stay. However, what you lack in modern technology, you more than make up for with the pure, unadulterated natural beauty that pervades every corner of this island.
Read More
Mafia Island is the biggest of the several islands that make up the Mafia archipelago and is home to the Mafia Island Marine Park, a protected area of water and land. The aim of the park is to promote ecological sustainability and to regulate the natural processes that occur within the area in order to assist with the economic development of the island. Visitors to the region should also pay a visit to the sleepy Chloe Island. It has a population of around 1000 and grows many delicious crops including mangoes, coconuts and oranges.
The area around the island is also excellent for diving and many operators run excursions into the bath-temperature water. Hundreds of different species of fish along with stunning swathes of coral reef sit just below the surface of the glistening water that surround Mafia Island. Whale sharks and turtles have also been known to frequent this area and at certain times of the year divers are almost guaranteed a glimpse of these majestic creatures.