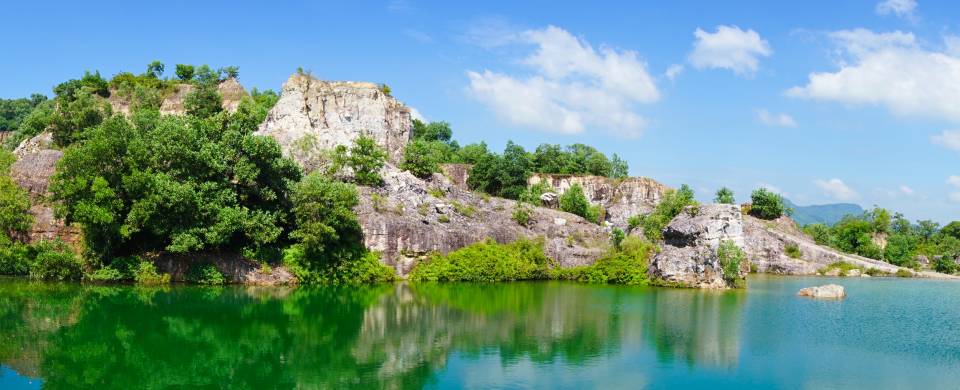 Trips and Tours to Chau Doc
About Chau Doc
Nearing the border with Cambodia, the pleasant town of Chau Doc stands on the banks of the Bassac River and serves as the starting point for travellers heading from the Mekong Delta in Vietnam to destinations in Cambodia. Due to its location it has a diverse cultural mix with a sizable population of Chinese, Cham and Khmer communities. These communities have left their mark with a number of mosques, temples, churches and sites of pilgrimage.
Read More
Despite its status as a border crossing town, Chau Doc is well-worth spending some time getting to know. The holy mountain of Sam overlooks the flat plains surrounding the town and is full of caves, shrines and temples. Ba Chua Xu is the most important temple of them all, dedicated to the 'Lady of the Region' and attracts droves of devotees during a spring festival held in her honour. There is also an interesting pagoda with a definite Chinese and Islamic influence.
A highlight of visiting Chau Doc is the boat trip out across Bassac River to the Cham communities across the other side and to several floating fish farms and villages. In town visitors will find the Mubarak Mosque where children study the Koran in Arabic script, the decorative Chau Phu Temple and the domed Chau Giang Mosque.