ANZAC Day Tours Hotels
We use 3 - 4 star and special class hotel on all our ANZAC tours. Our hotels are comfortable, clean and offer a selection of guest services and facilities. We've done our homework and with more than 17 years of ANZAC operational experience we understand the type and style of hotel that suits a traveller's needs. All hotel guest rooms offer en suite bathrooms, a television, fridge and air conditioning. Most of our hotels additionally offer a range of guest facilities such as a restaurant, coffee shop, beauty centre, bar, and gift shop. Some also offer a swimming pool (indoor or outdoor) and spa/sauna facilities.
In smaller towns, the choice of accommodation may be limited but based on our tour standards, we will always book the best accommodation available for our ANZAC groups.
Tour start hotels
For ANZAC Day 2021, travellers will be accommodated in one of the following Istanbul start hotels listed below:
Ramada Old City, Istanbul
Kent Hotel, Istanbul

A complete list of the hotels included, are available to view within each of our tours offered. Please view our current range of dedicated ANZAC Day tours here.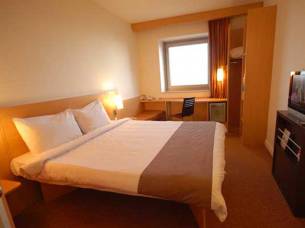 Ibis Hotel Istanbul
The 3 star Ibis Hotel Istanbul offers modern and cosy guest rooms with free wireless internet services. Large comfy beds are a treat as is the well fitted bathroom and views from east that overlook the Sea of Marmara. When staying with us in this hotel, you can start your day with a full buffet breakfast and make use of the hotel shuttle bus to and from Sultanahmet (the old City) and Taksim Square a few times a day.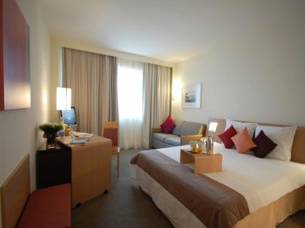 Novotel Hotel Istanbul
The Novotel Istanbul, also overlooking the Sea of Marmara is spacious and modern, Contemporary in design and adaptable guest rooms making for a very enjoyable stay. The hotel offers free in room wireless internet, a complimentary shuttle bus to the old city, room service and a funky glass bar, that serves a good cocktail and cold beer. The restaurant with views of the swimming pool (sometimes open by mid April) serves European and Turkish food as well as a full buffet breakfast every morning.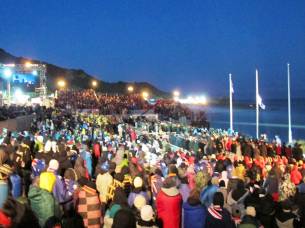 Sleeping out at ANZAC Cove
The Dawn Service site is situated south of ANZAC Cove overlooking the Aegean coastline. It has a small grassed area seating approx 1000 and the remainder of the attendees enjoy views from the tiered grandstand.
Our groups will arrive to the Dawn Service site generally before 5pm. The site offically opens at 6pm, though in the past attendees have been allowed to enter as early as 5pm, so we will arrive to the site early, even if it does involve a little waiting around. This has always ensured that we get a good spot and although we'll spend the evening outdoors awaiting dawn, it gives time for us to take in the charged atmosphere and promises good viewing of the evocative service in the morning.
Sleeping at the Cove for most is all part of the ANZAC experience but a word to the wary, it is not a walk in the park. Temperatures can plummet and the wind coming off the water can pick up during the night. Previous years have remained clear and cold and thankfully the rain has remained at bay. Your main luggage will be stored securely in the coach hold and only day bags are permitted into the cove, make sure to pack very warm clothes as well as a torch, snacks and water, hat/beanie, scarf, gloves, comfortable walking shoes, WC paper, wet wipes, sleeping bag (a must) and of course, your camera.