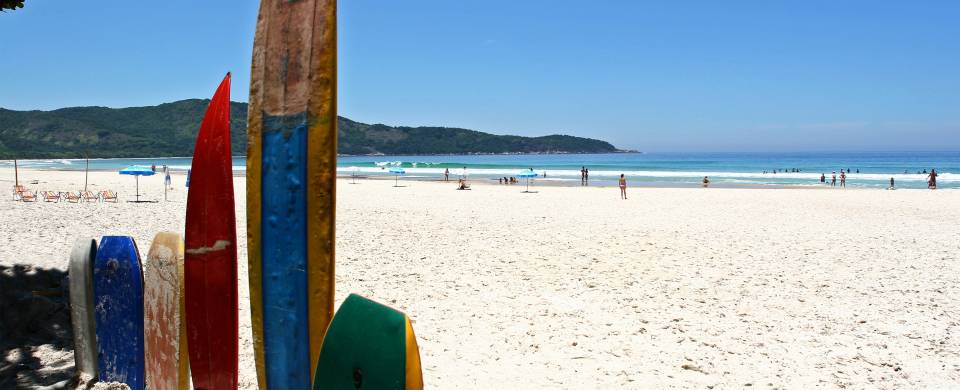 Trips and Tours to Ilha Grande
About Ilha Grande
Located off the coast of Rio de Janeiro, Ilha Grande is a surprisingly undeveloped paradise noted for its plethora of idyllic beaches as well as its lush, rugged landscape. Due to its turbulent history, which saw the island change from being a quarantine hospital for lepers to a detention centre for political prisoners, the island was incredibly unpopular, making developers reluctant to pursue projects here. The consequence of this hesitance has been that the island has been able to maintain much of its natural glory, making it one of the most stunning beach destinations in the country.
Read More
Ilha Grande is also home to one of the richest ecosystems on the planet - the remnants of Brazil's Atlantic rainforest, now protected as state parkland. It goes without saying that this abundance of vegetation makes for some exceptional hiking. Pico do Papagaio is a very popular route as it rewards its hikers with breathtaking views of the whole island. Cachoeira da Feitceira, a majestic 12m waterfall which feeds into a swimming hole, is also a fantastic option for those seeking to get closer to nature.
Of course, no island experience is complete without some water-based activities. Lagoa Azul is an excellent spot for both snorkelling and diving and, with a bit of luck, some wonderful marine life, including turtles, can be spotted. For those who would rather stay dry, Lopes Mendes Beach is one of the most beautiful beaches in the world and is the perfect spot for taking in the scenery and soaking up some of the endless sunshine.