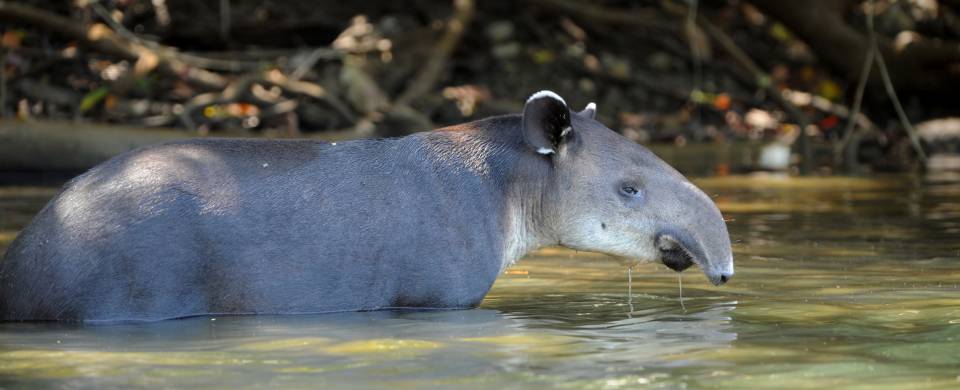 Trips and Tours to Puerto Jimenez
About Puerto Jimenez
The relaxed town of Puerto Jimenez is the largest town on the Osa Peninsula. Divided in two by the marshy and untamed Quebrada Cacao and bordered to the north by the turquoise waters of the Golfo Dulce, wildlife is right on the doorstep here with scarlet macaws and white-faced capuchins making regular appearances around town. With a history of logging and mining, the town retains a frontier feel though offers travellers a great selection of eating options and places to stay.
Read More
What brings the tourists flocking to Puerto Jimenez is its proximity to the undeniably beautiful and staggeringly biologically diverse Corcovado National Park. Protecting a variety of terrain from idyllic beaches to mangroves and dense forest, the Corcovado National Park is home to many species of animal including margay, ocelot, tapir and crocodiles. With the only petrol station on the peninsula, Puerto Jimenez serves as the main base for forays into the national park and for those not intending to camp overnight in Corcovado, day hikes can be arranged in town.
To the east of town is the secluded Playa Platanares, perfect for swimming and generally relaxing after days spent hiking in Corcovado whilst for those looking for a more active experience, kayaking trips can be arranged on the Rio Planatares with bird-watching opportunities galore. South of Puerto Jimenez is the lovely remote village and popular surf spot of Cabo Matapalo. Day trips from Puerto Jimenez usually cover the gorgeous beaches and the King Louis waterfall.