The glamorous Riviera resort of Nice enjoys an enviable position on the Bay of Angels fronting gleaming azure waters. It's been a popular retreat since the 19th century and entices visitors today with its charming old town, fine restaurants and lovely Mediterranean climate. There's a touch of Italy about the city too with cultural relics of Nice's past as an Italian territory. Discover the best of Nice and its surrounding attractions with our range of day tours and excursions, ready to book online in an instant.
Next Departures - Nice Day Tours and Excursions
Best things to do in Nice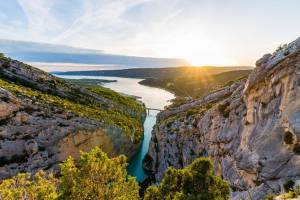 10 hours
FROM £121.57
See the famous Le Roc at Castellane and discover Europe's biggest canyon, Verdon Gorge. There's also...