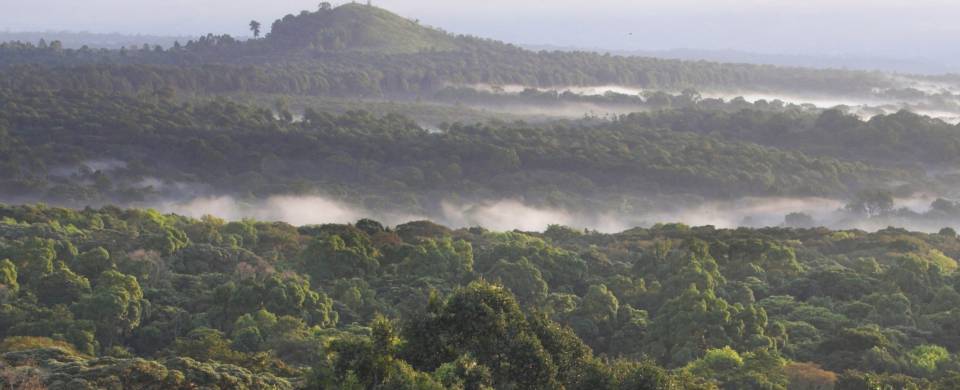 Trips and Tours to Kakamega Forest Reserve
About Kakamega Forest Reserve
Lying on the equator in western Kenya, the Kakamega Forest Reserve is a stunning wedge of virgin tropical rainforest with a superb range of wildlife on offer including over 330 species of bird, 380 species of plant, 400 species of butterfly and seven species of primate. The reserve is particularly popular with bird-watchers and serves as an important primate reserve.
Read More
Kakamega is also home to over 27 species of snake, including the Kakamega forest cobra, one of Africa's largest and most aggressive snakes. This particular cobra has achieved a reputation as being the most frightful of all snakes and locals claim it likes to spend most of the time up in the forest trees.
The forest is a magical place at night when it comes alive with the sounds of bats out on the hunt, the noise of mating frogs, the call of night birds and the deafening call of the giant forest squirrel. Despite its easy accessibility and selection of accommodation options from budget to top-end, Kakamega remains a relatively quiet haven for nature lovers with a number of good walking trails and excellent guides on hand.