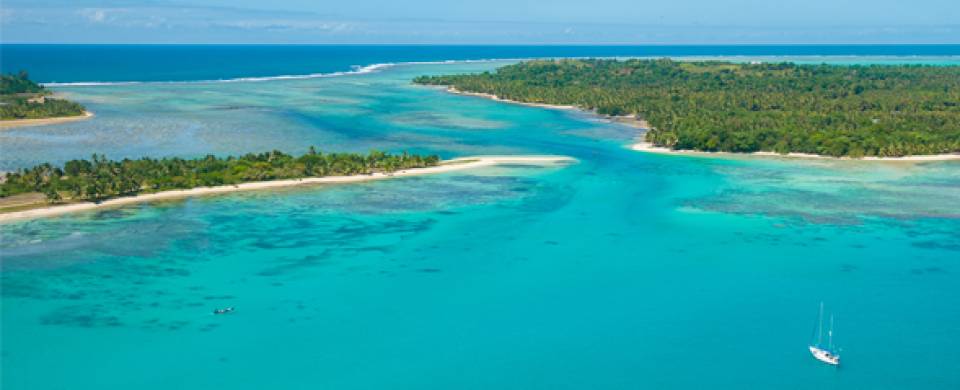 Trips and Tours to Sainte Marie
About Sainte Marie
Officially known as Nosy Boraha. but still referred to as Ile Sainte Marie, this island sits off the northeast coast of Madagascar and has long been a popular retreat for travellers and locals alike thanks to its sublime beaches and laidback atmosphere. Hidden within the lush vegetation that makes up the core of the island are numerous villages, consisting of thatched roof huts, which are just waiting to be explored. Despite everything this magnificent island has to offer, development has not run rampant, allowing Sainte Marie to maintain its exquisite natural beauty.
Read More
One of the main draws of Sainte Marie, aside from its stunning landscape, is the spectacle of migrating humpback whales that take place every year. Between July and September, the channel between main Madagascar and the island gets filled with huge groups of these magnificent creatures as they make their way from the Antarctic to these warmer waters to court and breed. There are numerous ethical tour operators that take visitors on unobtrusive trips so they can see the whales without disturbing or stressing them.
Formerly a hotspot for pirates back in the 17th and 18th centuries, it isn't hard to imagine weary seafarers hiding their booty among these pristine shores. Wandering along the sandy paths on foot or by bike or quadbike are all excellent ways of absorbing everything this paradise island has to offer. Of course the exploration is not just limited to what can be seen on land. There are numerous dive and snorkel sites around the coastline, each home to eels, lobsters, turtles, fish and even a shipwreck.