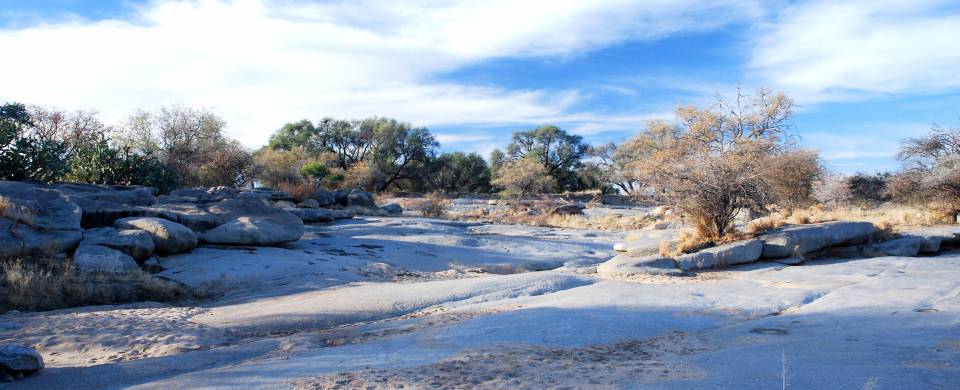 Trips and Tours to Omaruru
About Omaruru
Surrounded by cattle ranches and dairies, Omaruru is a small, quaint town nestled among the prolific camelthorn trees that adorn this region. Given its location, it is ideally situated as a stopover for those on their way to the Brandberg Mountains. It is also well placed as a base for exploring some of Namibia's other famous cities and sights as it is roughly 200km away from Swakopmund, Karibib, Otjimbingwe, Otjiwarongo and the Waterberg National Park. The history of the town is closely linked with the Herero people.
Read More
While this small town is not a hive of activity, there are certainly a number of things on offer to keep wandering travellers occupied for a day or two. Kristall Kellerei is always a favourite with visitors as they offer wine tours. These include a guided walk through the vine gardens to look at and learn about the produce before it is transformed into wine. Then, guests are offered the opportunity to sample some of the finished products, accompanied by a connoisseur who will lead them through the process.
For those who want to spend some time in the great outdoors, a day trip to the Omandumba Farm is an absolute must. With a vast range of activities available, adults and children alike will never have a dull moment. Check out the fascinating rock paintings and carvings that have emblazoned the rock faces here for centuries, take a hike through the rugged wilderness, hop on to one of the game drives or indulge in a spot of bird watching.