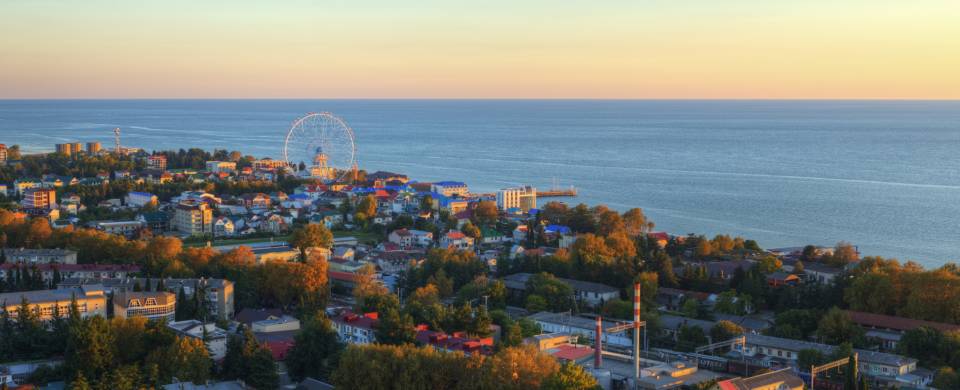 Trips and Tours to Sochi
About Sochi
Backed by the Caucasus Mountains, which often remain snowcapped throughout much of the year, and fronting the pebbly beaches that characterise the coast along the Black Sea, Russia's 'summer capital' of Sochi is the country's prime seaside resort. Transplanted on to the world stage thanks to the 2014 Winter Olympics, the city of Sochi is also a superb base for all manner of winter sports in the neighbouring ski resorts of Adler and Krasnaya Polyana where the sporting events were actually held. And Sochi's international reputation will not end there as in 2018 the city will host the FIFA World Cup, drawing a whole new crop of visitors.
Read More
Sochi truly is a year-round destination and a firm favourite with Russian tourists interested in thawing out after the bitter cold of winter on Sochi's rocky beaches where palm trees grow and temperatures remain pleasantly warm through a long summer. Attractive parks filled with magnolia and cypress trees are dotted throughout the city with a popular sea embankment that is crammed with entertainment venues and dining options. The rolling hills that rise from the city's edge offer ample opportunity for outdoor adventure while the Black Sea beckons seafarers with boat cruises offering dramatic views of the mountain backdrop.
Even in the winter Sochi often enjoys agreeable spring-like temperatures with a humid subtropical climate that meant the Winter Olympics of 2014 were one of the warmest on record. This only adds to its appeal with snowy wonderlands and spectacular mountain scenery just a stone's throw from the city. Head to the hills for snowboarding and skiing galore and then head back to Sochi for a little defrosting, made all the more easier by the new high speed trains.