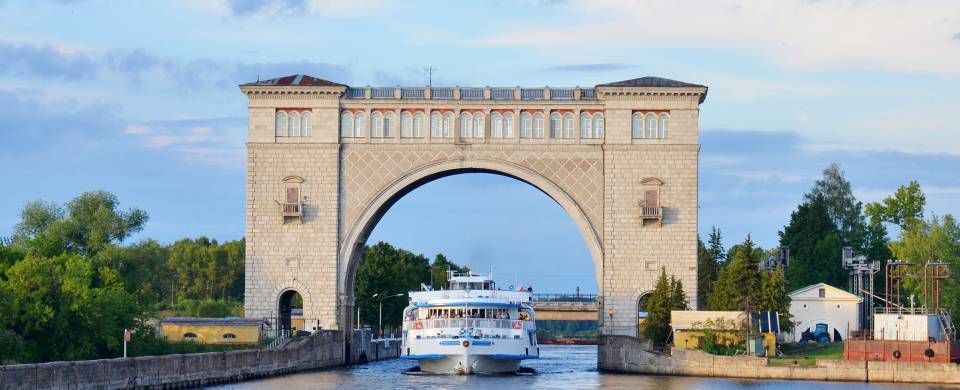 Trips and Tours to Volga River
About Volga River
Discover the stunning architecture and unique cultural heritage of Russia's most interesting cities on a Volga River cruise that combines the Volga River, the Moscow Canal and various other waterways. The longest river in Europe, the powerful waterway flows through Russia, all the way to the Caspian Sea. As the Volga passes through all manner of different landscapes, a cruise along it gives passengers the chance to truly appreciate the vastness and diversity of Russia.
Read More
Many Volga River cruises visit Kostroma, where the streets fan out from a central square in a classical 18th and 19th century layout and you can see medieval peasant homes and the golden dome of Ipatievsky Monastery and museum. On your Volga River cruise, you may also enjoy an excursion to Nizhni Novgorod, home to political exiles for years and recently opened to tourism, or a stop in the ancient seat of the Tatar Empire, Kazan, where a unique blend of Muslim and Christian influences still exists. Many Volga River cruises also sail to Uglich, one of the oldest towns in Russia, and Volograd, which used to be called Stalingrad and is the site of the famous WWII Battle.
Kizhi Island on Lake Onega has an open air museum, UNESCO protected churches and the fine arts museum. Over the coming days, stops and sightseeing visits are made at Goritzy - the Monastery of St Cyril on the White Lake and the Museum of Icons. Also on the agenda is Yaroslavl (250km northeast of Moscow), which includes the village market, Church of Elijah and Governor's House. Finally you will visit Uglich for a walking tour and to see the Kremlin, Church of St. Dimitry on the blood and Transfiguration Cathedral.