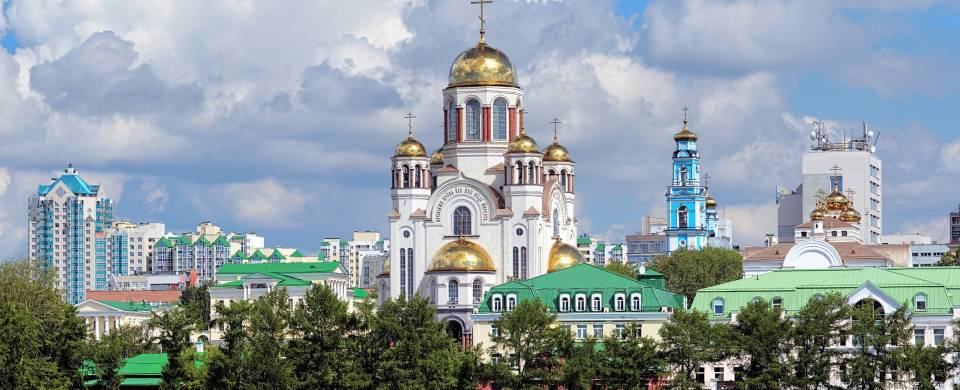 Trips and Tours to Yekaterinburg
About Yekaterinburg
Russia's fourth largest city is a complex tapestry of history and culture. Founded in the early 18th century as an industry city to exploit the iron ore of the Ural Mountains, Yekaterinburg has enjoyed many years of economic success and given birth to a thriving arts and music scene. The city has also played its part in Russian politics as the place where the country's last Tsar family were disposed of, effectively marking the beginning of the Socialist era, and where Boris Yeltsin – the first president of the Russian Federation – attended university. With a host of historic buildings, pre-Stalinist architecture, glorious churches and interesting museums, Yekaterinburg is a fascinating city to visit and as the first major stop in Asian Russia on the eastbound Trans-Siberian railway, it receives its fair share of visitors. Sprawling across the River Iset, it's also a surprisingly attractive city with a promenade and large square with great restaurants to boot.
Read More
Yekaterinburg is commonly referred to as City of the Romanovs, synonymous with the bloody murder of the Romanov family in July 1918. The imperial family were executed by Bolshevik troops after a year in exile in the basement of a merchant's house, their bodies later disposed of. In 1991 archaeologists exhumed the bone fragments of nine bodies in a shallow pit near Yekaterinburg which were revealed to be the remains of the Romanovs. Tsar Nicholas II and his family were finally given a dignified burial and laid to rest in St Petersburg SS Peter and Paul Cathedral in 1998, eight years after the golden-domed, Byzantine-style Church on the Blood was erected on the site in Yekaterinburg where the Romanovs were killed.
Whether you're a history buff or a culture vulture, Yekaterinburg has much to offer and makes an excellent base for outdoor enthusiasts looking to explore the rugged Ural Mountains.
Yekaterinburg Tours
Here are some popular itineraries that include a visit to Yekaterinburg. Alternatively, if you would like to include a visit to Yekaterinburg on a bespoke touring itinerary to Russia, take a look at our tailor-made holiday planning section.
Signature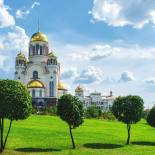 Tailor-made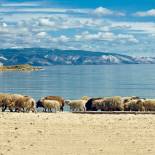 Tailor-made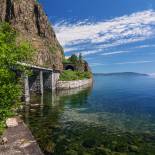 Tailor-made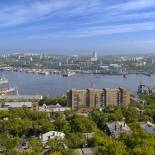 Show All Tours
Best Time to Visit Yekaterinburg
Yekaterinburg experiences a continental climate marked by warm summers and bitterly cold winters, which makes the months of June, July and August the best time to visit. During the summer, temperatures range between 18°C to 35°C with a number of festivals taking place in the city. This is also the best time of year to enjoy outdoor pursuits in the Urals whether it be hiking or mountain biking. Late April and May are another good time to visit as it's drier and visitor numbers are lower with temperatures starting to get a little warmer.