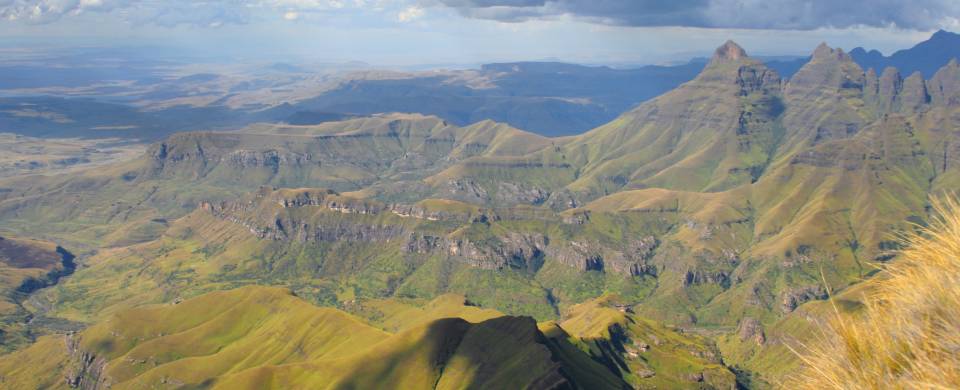 Trips and Tours to Drakensberg Mountains
About Drakensberg Mountains
Stretching out for miles in every direction, the grassy slopes of the Drakensberg mountains are without a shadow of a doubt some of the most breathtaking landscapes in the whole of South Africa. They form the border between South Africa and the tiny nation of Lesotho and are divided in to a number of different regions, all with their own towns and facilities. Each area also has its own characteristics that make it both beautiful and unique, all of which should be explored in depth in order to make the most of a trip to 'the Berg'.
Read More
As the highest mountain range in the country, its summits offer spectacular, panoramic views of the entire mountain range, which spans over 1,000km. The highest peak reaches almost 3,500m and is certainly a worthy challenge for hiking enthusiasts. Other activities within the range include more leisurely options such as fishing in the various rivers that flow through the valleys and riding through the range in a 4x4. Kayaking is a also popular choice, as are hot air balloon rides, each giving a different perspective of the region. For thrill-seekers, white-water rafting is also available.
Nature lovers also shouldn't miss the chance to dine in the region's famous vulture 'restaurant' . This diner is situated in specific locations in order to offer guests views not only of the birds of prey after which the restaurant is named, but also of the majestic mountainous scenery that surrounds it. There are also a number of waterfalls and streams that visitors to the area can take a dip in after a day of hiking in the sun and birdwatching.