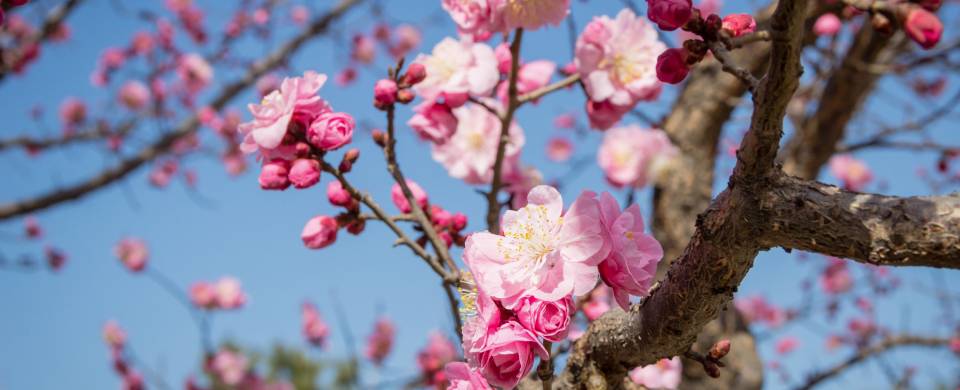 Trips and Tours to Gwangyang
About Gwangyang
Situated in the south of the country, Gwangyang is home to a major steel works and a local football team – the Jeonnam Dragons. Throughout the year it hosts a number of festivals including the International Maehwa Festival, which takes place in March. This free festival features a selection of traditional music and dance performances. The festival is hosted at this time of year due to the blossom from the Japanese Apricot Flower which blooms in early spring, speckling the landscape with splashes of pink and making for some beautiful scenery.
Read More
This year, the calendar of events for the festival is choc-a-bloc full of excitement. Every day, throughout the 9-day festival, there will be different performers taking to the stage to showcase their talents. Choirs will fill the air with music, while artisans will exhibit their apricot blossom creations. There will also be a pansori competition, the finale of which will be held on the last day of the festival. Pansori is a traditional musical form where one vocalist will tell a story through the medium of song, accompanied by a drummer.
Gwangyang has seen a surge of development over the past decade or so thanks to its status as a Free Economic Zone. This term signifies that companies that operate in this area will not be taxed in order to encourage economic activity. The one in Gwangyang Bay will focus on steel production and shipbuilding primarily. Not usually frequented by tourists, Gwangyang offers travellers a great opportunity to see a typical Korean city in action, without any of the pomp that usually accompanies the more well known destinations.