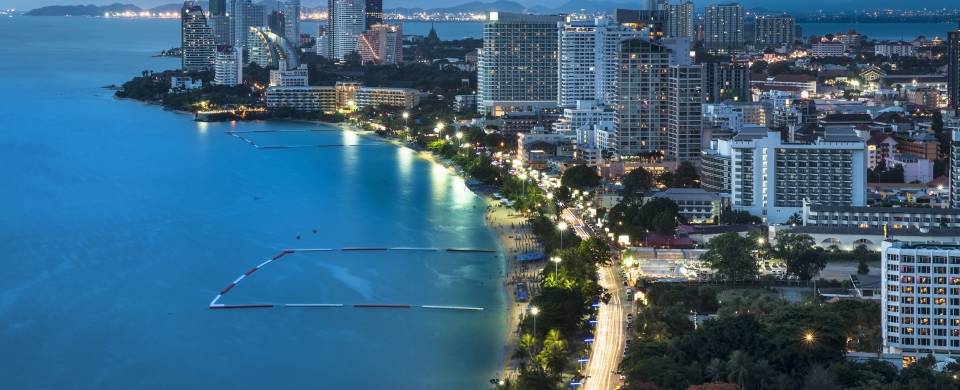 Trips and Tours to Pattaya
About Pattaya
Pattaya became one of Thailand's first beach resorts in the 1960s thanks to its ideal location less than a 2 hour drive from the city offering attractive clean waters and sprawling beaches. It is now a very popular place for Thais from Bangkok to visit for a weekend break where they can dine by the water and take scenic strolls along the coast.
Read More
As well as the beach-side attraction that Pattaya has there is also a lot more to do then just laze by the sea. To the north of Pattaya sits the Sanctuary of Truth, a temple made entirely of wood. This stunning complex is dedicated to Thai, Khmer, Indian and Chinese religious iconography. Tours of the temple are highly recommended. No place in Thailand is complete without a giant shiny buddha and Pattaya is no exception. On the top of Pattaya Hill sits Khao Phra Tamnak, a gleaming golden Buddha that looks out across the land. Built when Pattaya was merely a fishing village, the views from the top allow you to almost imagine how it would have looked!
The nightlife here is legendary and even though some parts of Pattaya are famous for the more 'modern Thailand' tourism of Go-Go Clubs and massage parlours, there is also lots of excellent restaurants, bars and cafes. If you wish to see a bit of Thai Boxing then head to Pattaya Boxing World for an evening of traditional Muay Thai fighting and locals gambling.