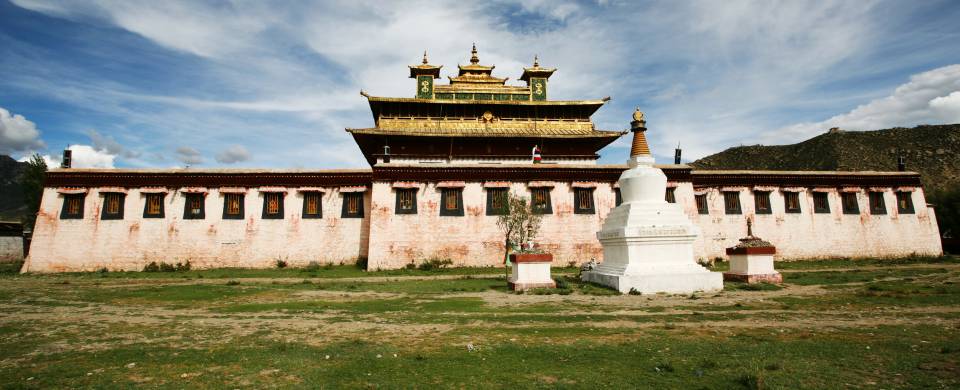 Trips and Tours to Tsedang
About Tsedang
Considered to be "the cradle of Tibetan Civilization", the small city of Tsedang was once the capital of the Yarlung Valley and is considered a place of great importance for Tibetans. During the 19th century it is thought the city contained thousands of houses, a bazaar, a gompa and a fort. Situated in the lower and middle reaches of the Yarlung Zangbo River, the area around Tsedang features dramatic reaches, pristine lakes and beautiful rivers.
Read More
Samye, Tibet's first monastery, is located 30km from Tsedang and was founded in 779 CE by King Trisong Detsen who wished to revitalise Buddhism in Tibet, which was on the decline. The monastery was designed to resemble a giant mandala with various features of tantric Buddhist cosmology. Religious murals and statues fill the main temple, decorating it exquisitely. Samye Monastery is an important place for pilgrims and has been an active monastery since 1986.
To the East of the town there are 3 caves, one of which is said to be the location where a monkey and a beautiful ogress mated and thus created the Tibetan people. Another natural wonder in this dramatic region is the Yamdroktso Lake, one of the three Holy Lakes, named as such because of their unparalleled altitude and, as a result, their proximity to heaven. Made up of melted snow, the lake has a relatively low salt level and is home to a great number of fish. It is also the resting ground for many migratory birds.