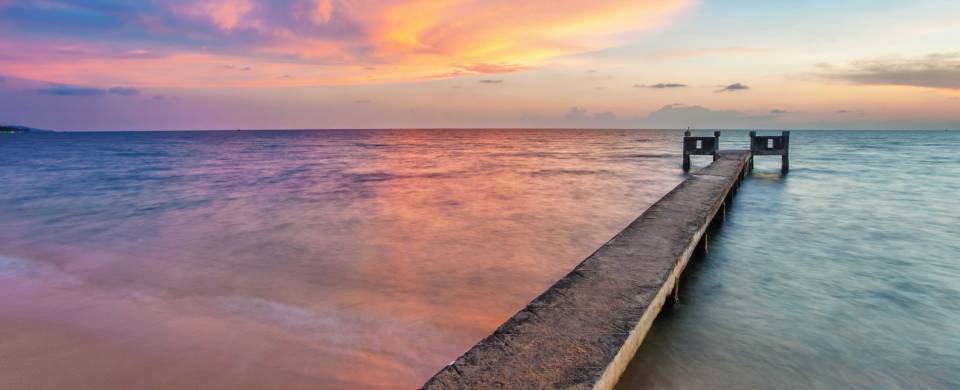 Trips and Tours to Phu Quoc
About Phu Quoc
Phu Quoc island is Vietnam's largest island. It is located in the south in the Gulf of Thailand just off the Cambodian coast. It is triangular in shape and is just 222 sq miles in size.
Read More
Ph Quoc is dominated by a mountainous ridge known as the 99 Peaks which run from the length of the island. These sandstone chains descend gradually from the north to the south. The highest being Mount Chua which is just under 2000m in height. 70% of the island was declared a National Park in 2001.
Despite its relatively small size, Phu Quoc has a number of fun and exciting things to do. The crystal clear waters and white sandy beaches give way to all manner of watersport activities. From diving and snorkelling the colourful coral reef to fishing for an exotic catch to jumping on a jet ski, Phu Quoc has something for everyone.
The island even has it's own fish sauce distillery. Those keen should get hold of a local guide and make a visit. The giant wooden vats of fish sauce could easily be mistaken for wine, however a quick sniff will prove differently. This distillery not only exports to mainland Vietnam but also to Japan, Europe and North America.
Duong Dong is one of the most popular areas to eat and drink and it is easy to find great reasonably priced street food. It is recommended to try one of the local Vietnamese grills, offering delicious grilled meat, seafood and vegetables.