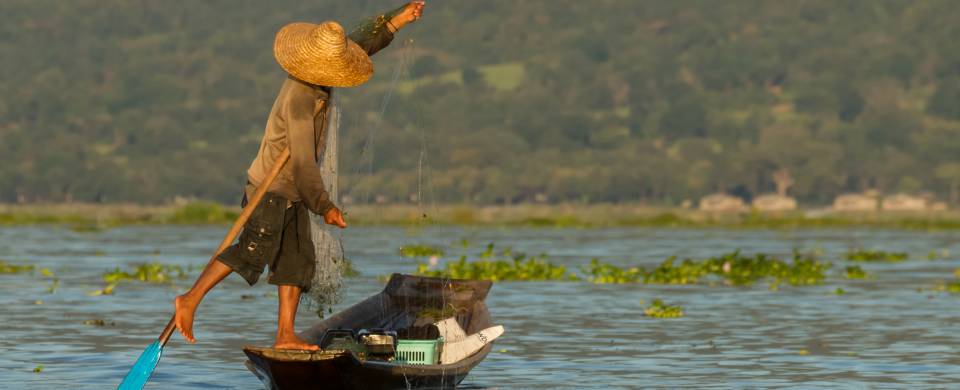 Trips and Tours to Inle Lake
About Inle Lake
The watery world of Inle Lake, where mountains tumble down towards the lakeshore, is a highlight of Burma. Heaven on earth for many travellers, the floating farms, stilted villages and crumbling stupas are to be savoured. While away the days canoeing, cycling or walking through the lush countryside while the people of the lake, known as the Intha, go about their daily business. The population of 70,000 Intha people live in numerous small villages along the shore and on the lake itself.
Read More
Devout Buddhists, the inhabitants of the Inle Lake region are self-sufficient farmers who live in simple houses of wood and woven bamboo stilts. Famous for their unique style of rowing, standing with one leg on their small rowboats and the other leg wrapped around the oar, the Intha people themselves are one of the star attractions. These talented boaters can be watched from the open porches of the multitude of stilted hotels and restaurants that are perched, daintily, along the water. Spending the night, or even just having dinner, in one of these fascinating structures certainly makes for an unforgettable experience.
With no roads or paths, this Burmese Venice is only accessible by boat and the lake is constantly in use by tourist and commuter boats, gliding along the silvery surface. Hop on a boat to the Nga Hpe Kyaung monastery (also known as the Jumping Cat Monastery), or any one of the other 200 monasteries that pepper the landscape around the lake. Once they have been exhausted, check out the array of magnificent stupas, now just relics of their former glory.
Inle Lake Tours
Here are some popular itineraries that include a visit to Inle Lake. Alternatively, if you would like to include a visit to Inle Lake on a bespoke touring itinerary to Myanmar (Burma), take a look at our tailor-made holiday planning section.
Tailor-made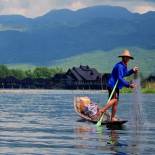 Signature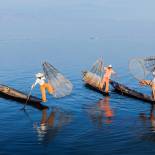 Tailor-made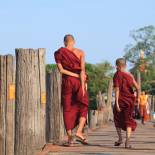 Signature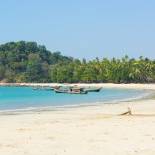 Show All Tours