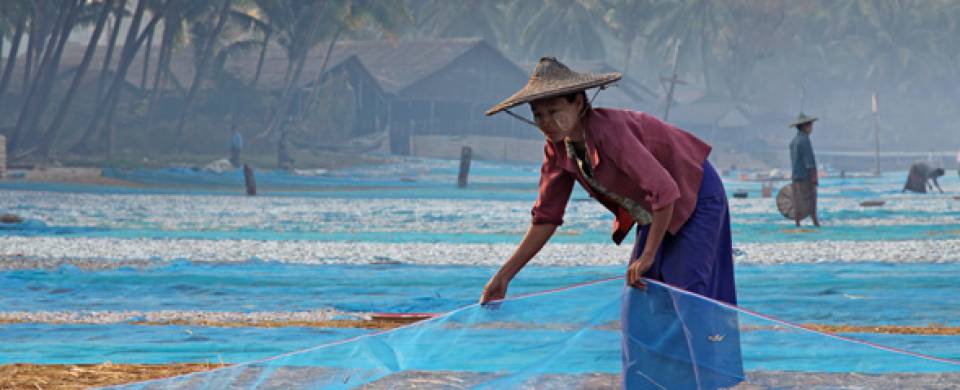 Trips and Tours to Ngapali
About Ngapali
Nestled in the Bay of Bengal, Ngapali boasts 3km of beautiful palm-fringed coastline and is Myanmar's premier beach destination. The pristine white sand and turquoise sea attract those looking for a leisurely break and a string of upmarket accommodation options attracts the wealthy Burmese. The sea can be enjoyed on snorkelling and fishing boat trips organised by the locals. Alternatively you can just sit back and relax as the local fisherman go about their daily business and take their catch of the day back to their villages.
Read More
As well as its natural beauty, Ngapali is also known for its excellent selection of seafood with the bounty of the sea providing some of the country's best food. Delicious fresh fish, tiger prawns, squid and lobster are served side-by-side in fancy restaurants and roadside shacks. Commercialisation has yet to fully reach Ngapali and it remains refreshingly free of resorts and crowds. With such an idyllic setting, it won't be long until the rest of the world catches on to Ngapali's appeal and things start to change.
For the active traveller who wants something more than just lying around on a beach, why not hire a bike a cycle the 7 kilometres to the nearby Thandwe. Home to a bustling market and several beautiful, it is well worth the time and sweat you'll expend on the journey. Whilst there, also be sure to check out Nandaw Paya, the largest of the pagodas and one that allegedly holds a piece of Buddha's rib within it. Whether you're after culture of relaxation, Ngapali has something to cater for all tastes.
Ngapali Tours
Here are some popular itineraries that include a visit to Ngapali. Alternatively, if you would like to include a visit to Ngapali on a bespoke touring itinerary to Myanmar (Burma), take a look at our tailor-made holiday planning section.
Signature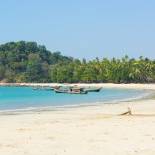 Show All Tours