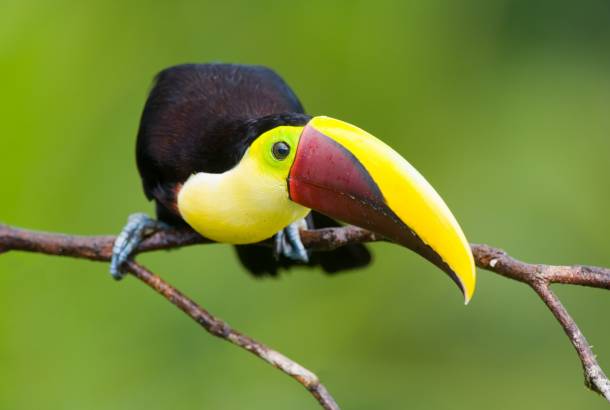 Travelling to Costa Rica and need a little help with the planning? Interested to know a little about the local cuisine and shopping or perhaps what health precautions to take? Look no further than our handy guide covering all manner of travel essentials.
What vaccinations do I need for Costa Rica?
You should seek medical advice from your local health practitioner before travelling to Costa Rica and ensure that you receive all of the appropriate vaccinations. As a guide Tetanus, Typhoid and Hepatitis A are strongly recommended.
Do I need anti-malaria tablets for Costa Rica?
There is a small risk of malaria in certain areas of Costa Rica so it is important to check with your doctor before you go to check whether malarial medication is required for the areas you are visiting. For more information on the malaria risk in Costa Rica visit the NHS Fit to Travel page or the CDC Traveler's Health page. A valid Yellow Fever vaccination certificate is also required if travelling to Costa Rica from an infected country.
Is it safe to drink tap water in Costa Rica?
Tap water is generally considered drinkable in Costa Rica though it's best to avoid drinking it in very rural areas where it is likely to cause stomach upsets. If you prefer to err on the side of caution, you may want to drink bottled mineral water, which is readily available from shops, hotels and restaurants.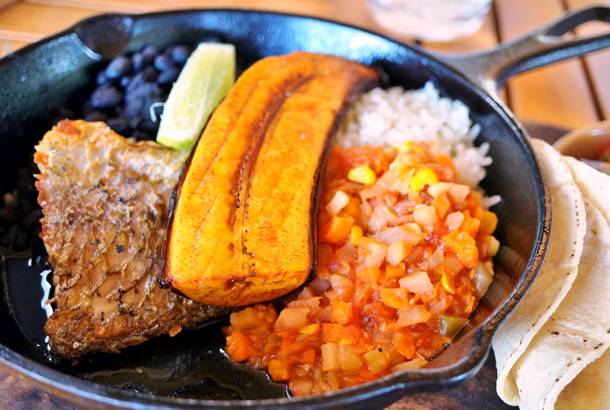 What's the food like in Costa Rica?
Central America offers an assortment of tasty cuisine and each country has its own specialities. A lot of people assume that food in Central America is very hot and spicy but this is not usually the case though various chilli sauces are often available on the table so that you can spice up your food as desired. Most Central American meals come with corn tortillas and sometimes salad, but often lack hot vegetables. Other common sides are rice, beans and sweet fried plantain. Plantains are very popular, served with many main courses and bananas are also commonly used for dessert, topped with sugar or condensed milk.
In larger towns and cities, you'll often find a good variety of international restaurants thanks to the large numbers of ex-pats living in Costa Rica. It's often possible to get very inexpensive set meals for lunch because it is the main meal of the day in Central America.
The national dish of Costa Rica is Gallo Pinto - fried rice and black beans which is commonly served for breakfast or for lunch with meat, cabbage and tomato salad. Similar ingredients are utilised in the dish known as casado - rice, black beans, plantains and salad served with a tortilla. On the Caribbean coast it's made in coconut milk which is particularly tasty. Black bean soup is also very popular in Costa Rica and sometimes served with a hard-boiled egg.
Safe eating while travelling in Costa Rica
Costa Rica is by far the most developed country in Central America and has a huge number of expats living there. As a consequence, food hygiene standards are much higher than in other countries in the region and the chances of eating something that will make you sick are low. Nonetheless, take proper precautions, as you would anywhere in the world, when eating in cheaper establishments, like gas stations, or buying food from street stalls.
Is it standard to tip in Costa Rica?
Most restaurants in Costa Rica add a 10% service tax to your bill, however, this does not really count as tipping and so leaving some loose change on top of this charge is always appreciated by the waiting staff. Tips for tour guides should fall between the range of $2-5 per day and hotel staff, such as porters and chambermaids, should be tipped small change. Taxi drivers and shuttle drivers are often tipped as well depending on the quality of their service and, perhaps, the calibre of their conversation.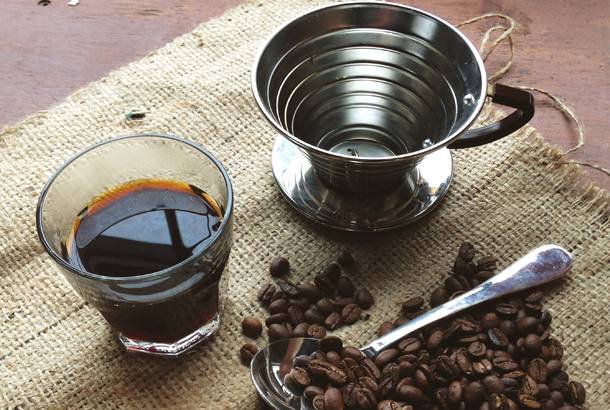 What is good to shop for in Costa Rica?
Without a doubt the number one thing to bring home from Costa Rica is coffee. Fresh coffee can be found everywhere, from supermarkets to street stalls to specialist boutiques that sell nothing but these precious beans. Chocolate is also a popular treat to take home and can be found in all sorts of weird and wonderful varieties.
Anything with the words Pura Vida on it is always a favourite with travellers. Whether it be a surfboard fridge magnet or a tie-dye baseball cap, you can't go wrong by plastering yourself with the country's national motto. In addition to these, more authentic Costa Rican items can be found in the form of hand-carved wooden knickknacks and multi-coloured, woven hammocks. Naturally, large wooden goods will be hard to transport so bear your luggage limit in mind.
Is bargaining acceptable in Costa Rica?
Haggling is much less common in Costa Rica than it is in other Central American countries but it is far from non-existent. Supermarkets and chains are no-go zones for bargaining but markets are a great place to test your haggling skills. Small and medium sized shops will also occasionally offer discounts if you are buying several items or if you are paying with cash. The best thing to do in these situations is simply to ask if you can have a discount - "me podría hacer algún descuento por favour" in Spanish. The worst they can say is no.
Is it safe for a single woman to travel in Costa Rica?
Costa Rica has been the number one tourist destination in Central America for decades now thanks to its wealth of national parks and eco-lodges and therefore Ticos are well used to seeing foreign women. As a consequence, women garner much less attention here than in other countries and it is absolutely possible to walk around without being harassed by catcalls and unwelcome remarks. Of course, use the same amount of caution as you would anywhere in the world, especially if you are on your own at night. As a general principle, women are very unlikely to encounter any problems in Costa Rica.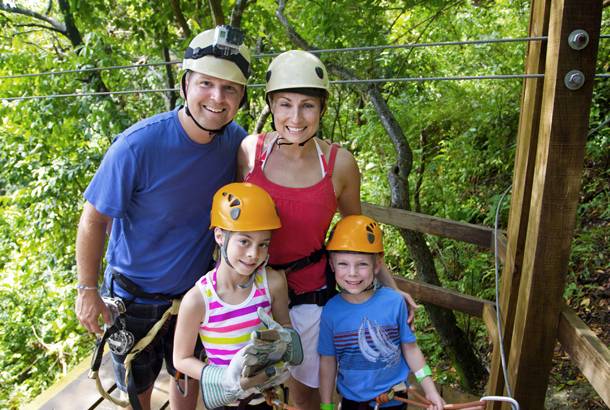 Is Costa Rica a family-friendly destination?
Absolutely! Costa Rica is a top destinations for families travelling with children because there is so much to do all the time. If your little ones are full of beans, take them on a walk through the rainforest in search of exotic wildlife or send them flying down a zipline and they are sure to be worn out by bedtime. Despite the rest of Central America having relatively high crime rates, Costa Rica remains an exception to this trend, meaning that not only will your children be kept occupied during your vacation but they will be safe as well. The country certainly understands its appeal to families and because of this it has hundreds of child-friendly restaurants and hotels. One final point that really seals the deal is that English is widely spoken here, making the country that much more accessible and easier to navigate and reducing any language barrier related stress.
Our private tours and tailor-made holidays to Costa Rica are open to children of all ages so if you're travelling with young ones, check out our full range of itineraries to find your perfect family holiday to Costa Rica.
What is the duty free allowance for Costa Rica?
The following goods may be imported into Costa Rica without incurring customs duty:
400 cigarettes, 50 cigars or 500g tobacco
3 litres of alcoholic beverages (travellers aged over 18 only)
Goods to the value of US$500
What is the currency in Costa Rica?
The official currency of Costa Rica is the Costa Rican Colón, however, the US Dollar is also widely accepted. Banknotes come in denominations of 1000, 2000, 5000, 10,000, 20,000 and 50,000 colones.
Pound Sterling, US Dollars, Euro and other major currencies can be exchanged in Costa Rica though it is a good to keep a decent supply of US dollars in cash with you. Exchange facilities are available at various bureau de changes and banks and most towns have ATMs, however, in some towns outside of San Jose these ATMs will only accept Visa cards if at all. It's advisable to request bank notes in smaller denominations, as it can sometimes be hard to get change from large notes and smaller notes are handy for smaller purchases and gratuities. Costa Rican colons are not exchangeable outside of Costa Rica (apart from some border towns) so make sure you spend them all before you leave.
Traveller's Cheques are not recommended as they're often difficult to exchange and incur high fees.
What do things cost in Costa Rica?
Being an incredibly well-developed country comes with a price and, unfortunately for budget travellers, Costa Rica does not differ much from the US or UK in terms of price and compared with neighbouring Nicaragua, it is very expensive. A meal with a drink from a mid-range eatery will set you back between $10-15, while a three course meal in an upmarket establishment can cost anything from $25-50.
Local bus transport is still reasonably cheap with one way tickets usually costing less than a dollar but taxis are considerably more and a 20 minute journey can easily cost up to $15 or even more. Adventure tours are also pricey here, with zip-lining costing around $50 per person.
What sort of plugs do I need for Costa Rica and what is the voltage?
Standard Voltage is 110v and plugs are the US-style, 2 flat plugs. We recommend that you pack a universal travel adaptor that will allow you to use a hairdryer, electric shaver, charge a mobile phone and other electrical items.
Is WiFi widely available in Costa Rica?
WiFi is available throughout pretty much the entire country with many businesses offering guests and customers free access. There are few parts of the country where travellers will fail to get connected, even cafes in the rainforest tend to have some form of internet. If, for whatever reason, a free WiFi connection can't be found, there is a paid service called HotSpotExpress which is available in most parts of the country.
What time zone is Costa Rica on?
Costa Rica is 6 hours behind of GMT. Costa Rica does not observe Daylight Saving.
See Also
For further help planning your visit to Costa Rica take a look at our handy Travel Guide resources:
Best Places to Visit
- recommended top spots in Costa Rica
Best Time to Visit
- climate, seasons and festivals of Costa Rica
Tourist Visas
- what you need to know for entering Costa Rica
Beach Guide
- top 10 beaches in Costa Rica
Wildlife Guide
- Costa Rica's favourite species and where to find them